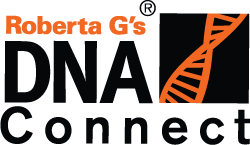 Our fees are among the most economical in our market, plus we offer payment plans
Philadelphia (PRWEB) January 30, 2013
DNA Connect is excited to announce new reduced pricing on personal DNA paternity testing services for customers visiting its 5th Street location in Philadelphia, PA. The new prices will make DNA testing services more affordable, allowing more customers in the community to take advantage of its exceptionally high quality genetic sample collection and testing services.
"Our fees are among the most economical in our market, plus we offer payment plans," according to founder Roberta Ginsburg. "We are committed to providing exceptionally high quality genetic sample collection and testing services, as well as testing for drugs of abuse, in a professional, respectful and client-friendly environment."
DNA Connect offers legal paternity testing, in which identity is verified via photographic ID and there is chain of custody during collection of samples. DNA Paternity testing for personal information is also available as well as self-collection kits, prenatal paternity testing and even paternal grandparent tests. All tests meet the highest industry standards utilizing AABB accredited labs.
DNA Connect also specializes in immigration DNA testing services, partnering with biological sample collectors around the world to facilitate testing required by Homeland Security, The State Department, U.S. Embassies, and United States Citizenship and Immigration Services or U.S. Consulates in order to prove paternity, maternity or siblingship for immigration into the United States.
Ancestry DNA services are also available, making it possible for people to learn more about their deep ancestral roots. DNA Connect offers testing for ethnic and geographic origins, plus testing for Native American ancestry, the Thomas Jefferson Line, African, Jewish, Irish Niall Descent, the warrior gene, and more.
DNA Connect is a regional woman owned and operated business providing biological specimen collection and testing services. Because we are independent, we select the accredited laboratory that best meets your testing needs. Our services include paternity, immigration, and ancestry DNA services, as well as drug abuse testing.
For more information visit http://www.dnaconnect.com