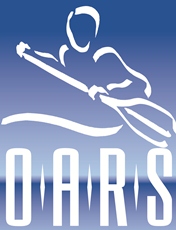 Angels Camp, CA (PRWEB) January 29, 2013
In December, world-renowned rafting outfitter O.A.R.S. successfully completed their first descent down one of the world's last truly wild rivers—the Upper Drangme Chhu in Bhutan. Cascading down from the eastern Himalaya, the Drangme Chhu challenges rafters with Class IV to V whitewater amidst dramatic mountain scenery. After this preliminary scouting expedition, O.A.R.S. has added the Sacred Rivers of Bhutan whitewater rafting trip to their portfolio of nearly 100 different itineraries, with scheduled departures in December, 2013 & February, 2014.
"It was a true expedition. The feeling of guides and clients alike was that we accomplished something very special—we met the challenge of the unknown and navigated it well," said Barbara Neary, trip designer and veteran expedition leader for O.A.R.S.
The Drangme Chhu, in the Manas region of Bhutan, was completely closed to tourism for decades until, in 2009, the first rafting descent down the river brought visitors this far into the South Asian country. Since then only a handful of rafters and kayakers, along with a BBC tiger study expedition have ventured into the area.
This gorge section is perhaps one of the finest sections of Class IV to V whitewater in the world, with beautiful scenic views and untouched forests carving through terrain that few have seen. The adventure spans the country from Paro in the west, crossing several high passes, culminating at the put-in on the Drangme Chhu in the east. Paddlers on this trip will warm up on other gorgeous Bhutanese rivers, the Lower Pho Chhu and Lower Mangde Chhu. They'll paddle the Ema Datzi Canyon, an invigorating Class III stretch of whitewater through an absolutely dazzling river canyon straight out of a fairy tale—dramatic black canyon walls surrounding emerald water against a dynamic jungle backdrop.
Along the route, when travelers are not on the river, they will have a number of opportunities to interact with Bhutanese monks—who are always welcoming and engaging—at their monasteries and dzongs. The group will visit local artisans, including those at a weaving center in the heart of Bumthang where they can learn more about everyday Bhutanese life. O.A.R.S.' guests will be hosted by one of their Bhutanese partners, Ugden Dorji, in Enduchholing, the winter residence of the first King of Bhutan. While travelers are staying here, they will have the opportunity to participate in a local festival with masked dances, local lore and a sumptuous feast.
Neary summed up the experience of this off-the-beaten-path region saying, "The Bhutanese Himalaya is dramatic; the monasteries and dzongs are awe-inspiring; the Buddhist religion and festivals are colorful; the artisans are talented; and the food plentiful and delicious. The Bhutanese people are nothing but delightful in every way."
The next 17-day Drangme Chhu trips depart on Dec. 1, 2013 and Feb. 3, 2014 for a price of $7495 per person. For more details about the Sacred Rivers of Bhutan trip, please visit http://www.oars.com/bhutan/bhutan-rafting. Alternatively, O.A.R.S. offers an 11-day, Class III Sacred Rivers itinerary for $5495.
For photographs, contact adventure photographer Justin Baile at justin@justinbailie.com or view his Bhutan galleries at: http://justinbailie.photoshelter.com/gallery-collection/Bhutan/C0000pN2P0ni2_LQ
About O.A.R.S.
Since 1969, O.A.R.S. has set the standard in first-class rafting, sea kayaking and multi-sport vacations, with destinations and unparalleled experiences on over 35 rivers and coastlines around the world. O.A.R.S. caters to active travelers of all ages and abilities with more than 75 unique itineraries, including one-day and weekend escapes. For more information on O.A.R.S.' eco-friendly adventures, visit http://www.oars.com, email the company at info@oars.com or call 1-800-346-6277.
###