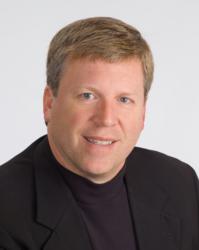 Mr. Hankins has successfully managed all aspects of Finance and IT during his 21 year career with Tyson Foods, a multi-billion dollar organization.
Charlotte, NC (PRWEB) January 29, 2013
Globe Express Services ®, one of the world's top 100 global logistics providers with a market presence in over 80 countries, proudly announces that Steve Hankins has joined the company as Executive Vice President, Chief Financial Officer and Chief Information Officer. Mr. Hankins, who will report directly to President and CEO Michael C. Hughes, has successfully managed all aspects of Finance and IT during his 21 year career with Tyson Foods, a multi-billion dollar organization.
"Steve has experience in the capital markets, lead acquisitions, integrations and major transformations in the corporate finance, accounting and technology sectors," commented Mr. Hughes. "He's built a sterling reputation of achieving dramatic improvements in process efficiency and increased productivity across all sectors of the business, including warehouse management, distribution and transportation. Most importantly, Steve shares my philosophy that we have a stewardship responsibility to grow our business, to be innovative and to provide unparalleled service to our customers."
Prior to becoming CFO of Tyson Foods, Mr. Hankins served the company as CIO, responsible for IT strategy, network optimization, operations, telecommunications and shared services. In this role, he led a global SAP implementation and dramatically improved operational processes supported by technology. More recently, Mr. Hankins established an IT consulting firm focused on providing high-end IT consulting and infrastructure management to small and medium-sized businesses, including applying the latest strategies to build flexible and expandable IT platforms, including cloud computing, business intelligence, GPS enabled technologies and IT enabled technology solutions.
In discussing his new position, Mr. Hankins noted: "I'm thrilled to join Globe Express and look forward to enhancing the IT and financial processes of this growing organization. By expanding on our global footprint, adopting a One Company-One Team approach, focusing on our customers' needs, continuously innovating, and implementing a tight internal control environment and governance framework, I'm confident we'll be successful in taking this company to the next level."
Mr. Hankins is a graduate of Harding University in Arkansas and holds a MBA from the University of Arkansas with an emphasis in Accounting. He is also a Certified Public Accountant (CPA).

About Globe Express Services ® (Overseas Group)
Globe Express Services ® (Overseas Group) offers a robust, well-rounded suite of logistics services to companies doing business in Asia, Europe, the Middle East, the Americas and around the world. Since 1974, we have enabled our clients' supply chain success through ocean & air freight forwarding, overland transport, Customs brokerage & compliance consulting, cargo consolidation, warehousing & distribution, specialty cargo handling, and project logistics. Our state-of-the-art technology platform provides outstanding visibility, flexibility and customization potential, while our highly trained personnel share a commitment to providing the ultimate customer service. For more information, please visit http://www.globeexpress.com.