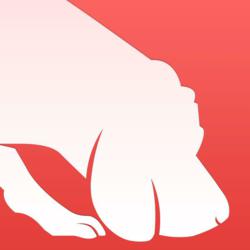 San Francisco, CA (PRWEB) January 31, 2013
After launching in September 2011, Bloodhound is excited to announce the company has taken in a total of $4.5 million in the first round of venture funding. Not all of this funding is new money. According to CEO Anthony Krumeich, Bloodhound raised $1 million of that $4.5 million in the first year. The company is changing the way networking is done at events in at least 75 countries and in every industry imaginable. Thanks to the many investors such as FF Angel, Subtraction Capital, and 500 Startups, Bloodhound continues to impress and benefit industry professionals everywhere.
Bloodhound connects buyers and sellers by pairing a free event app for attendees and organizers with a lead retrieval app for exhibitors. By not charging organizers for the app, landing events becomes a much simpler process, thus deriving revenue from the key value point of an event: landing live sales leads. Bloodhound's lead retrieval solution, Retrieve, is replacing hardware and printed materials, and connecting companies' offline and online sales and marketing efforts. Organizers benefit from the event app's managing features while attendees take advantage of the navigation attributes.
Since launching, the 14-member business has signed 2,000 events spanning 75 countries in industries ranging from healthcare and fashion to the adult film industry. Bloodhound is averaging 50% month-over-month growth for the past 6 months with no plans to slow down.
The company's mission is to build the future of business, starting with events. The venture support comes from many well known investors, all of whom Bloodhound is proud to work with on this mobile app.
About Bloodhound
Bloodhound is the industry's only complete mobile solution for events. They provide a mobile event app and lead retrieval system for any size event in any industry. Its self-serve platform is free and customizable for organizers. With a unique blend of mobility, data and user experience, Bloodhound is changing the way people attend and network at events. By recommending personally relevant people to meet, companies to do business with and information, Bloodhound connects the online and in-person business worlds. Bloodhound is located in San Francisco, California. For more information, visit Bloodhound.com.