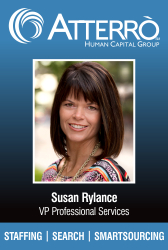 ...This new recruiting team is well-positioned to live up to Ware's reputation for personal attention to our job seekers and clients alike.
Houston, TX (PRWEB) January 31, 2013
Ware Technology Services, an Atterro company, proudly announces the addition of Ishaan Morolia, Mary Gunn and Amy Austin to its team of Technical Recruiters in the Houston office, serving the need of businesses throughout the region for highly qualified IT and Engineering professionals.
Before joining Ware as an IT Recruiter, Ishaan Morolia spent two years at a Houston staffing firm doing recruitment and business development - specializing in IT, oil and gas, and financial sectors. He graduated with distinction, earning a Bachelor's degree, from Jaipuria Institute of Management in New Delhi, India, and began his recruiting career there, creating and implementing multiple policies to help his company reduce attrition rates.
Mary Gunn, Engineering Recruiter, has more than 20 years' experience as a Technical Recruiter, focused on candidates for jobs in engineering, sales, software and IT across the U.S., Canada, Mexico, and Latin America. She has conducted executive, contingency and retained recruiting and has experience in both agency and corporate environments. Gunn once served as the exclusive external recruiter for six new technology startups, taking them from a staff of three or four to as many as 85 employees in just 18 months.
Amy Austin, Recruiting Specialist, comes to Ware with a background in personal insurance, where she implemented customer service strategies that resulted in client retention and agency growth. She has a BA in Business Management and History from the University of St. Thomas in Houston.
"As we launch the IT recruiting side of our business this year, Ishaan will play a pivotal role, while adding Mary to our team is significant to the growth on the engineering side," says Susan Rylance, Vice President-Professional Services, for Atterro Human Capital Group. "And, with Amy's excellent customer service skills, this new recruiting team is well-positioned to live up to Ware's reputation for personal attention to our job seekers and clients alike."
To learn more, visit: warets.com
Atterro Human Capital Group offers interim staffing, search and SmartSourcing services to local, regional and national customers. Atterro's experienced industry professionals utilize the latest research, recruiting technology and assessment tools to serve clients through its four specialty brands—Digital People Creative and Marketing, Hunter Hamilton Finance and Accounting, Pro Staff Administrative and Light Industrial, and Ware Technology Services for engineering and information technology. Visit http://www.atterro.com.
Contact:
Steve Brentlinger
Marketing Director
email: Steve(dot)Brentlinger(at)atterro(dot)com
ph. 612‐373‐2600
Atterro Human Capital Group
651 Nicollet Mall, Suite 525
Minneapolis, MN 55402
http://www.atterro.com