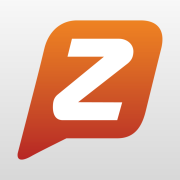 Seattle, Washington (PRWEB) January 30, 2013
This week Samsung began loading Zipwhip, a global cloud texting provider, on all of its new Windows 8 PCs to extend text messaging beyond mobile phones. The new app, Zipwhip for Samsung, is available on all Samsung All-in-One PCs, Tablet PCs and Notebooks, including the new Series 9 laptop and ATIV Smart PC Pro 700T tablet via the Windows 8 storefront's Samsung Top Picks section.
Zipwhip for Samsung enables Android users to seamlessly text from their computers using their existing mobile number just as they would from their phones. In-bound text messages show up in real-time on a user's computer screen making it faster and more convenient to promptly reply without switching devices.
"Texting is the priority form of communication for the masses yet until now it's been confined to mobile phones," said John Lauer, Zipwhip CEO. "Zipwhip for Samsung gives owners of Samsung computers the same freedom to text as they get with their email."
Zipwhip, founded in Seattle in 2009, surpassed more than 7 million users in January and currently processes over a half-a-billion texts per month routed from more than 70 countries. Today's announcement with Samsung is the latest in a series of cloud texting application agreements since 2009, specifically with carriers, including Sprint, T-Mobile, US Cellular and C Spire. Zipwhip continues to complement its desktop, Web and tablet offering by providing consumers with a seamless SMS experience. Its direct-to-consumer applications are available for free at Zipwhip.com. Standard messaging rates apply.
"There's beauty in brevity," Lauer said. "Short form communication is defining modern culture. Texting is the closest thing to telepathy. Zipwhip makes texting even faster and easier through accessibility. We're currently seeing approximately 40% of inbound text messages being read on the computer first for users that install the desktop companion app. We could've never predicted such a huge shift in behavior."
About Zipwhip
Zipwhip is a global cloud texting provider that allows mobile subscribers to text message from virtually any connected device with a fully synchronized experience using their existing phone numbers. Unlike any other messaging applications, Zipwhip is focused on helping mobile and landline operators modernize text messaging medium beyond mobile phones via both the SMS and IP channels. Zipwhip is recognized for its carrier-grade cloud texting platform and suite of consumer-facing applications for the desktop, Web and tablet. Its technology introduces trailblazing functionality while holding true to the distinct culture of texting that consumers have grown to love. For more information, visit Zipwhip.com.