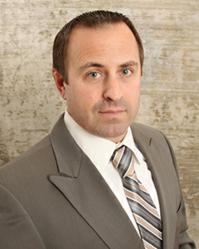 Patrick's experience makes him the perfect person to shape this new piece of our business
Martin, OH (PRWEB) January 31, 2013
Enrollment Builders' Founder and Principal Consultant, Dr. Cam Cruickshank announced an addition to his executive team this week. Hired January 2, Patrick Lundbom will join Enrollment Builders' team of Executive Consultants and be in charge of online marketing research, strategy, and operations. Enrollment Builders, an enrollment management consultancy, helps colleges and universities deliver and grow their online, adult, and professional programs through a host of tailored services.
Lundbom brings deep experience in online marketing, media planning and strategy to Enrollment Builders. A seasoned online marketing and media professional, he's held leadership positions in both start-ups and well-established companies including QuinStreet, Monster Worldwide, and Altius Education. Most recently, Lundbom served as the Director of SEO and Director of Media at Altius Education, the in-house marketing agency for Ivy Bridge College of Tiffin University and its partners. During his tenure at Ivy Bridge, Patrick supervised paid search, analytics, online lead generation, and marketing compliance programs. At the same time, Lundbom managed the Altius Agency and implemented those processes and services essential to any online start-up — analytics and reporting, lead generation tracking, compliance monitoring, lead scoring, and media planning.
Enrollment Builders is structured around three core consulting service areas: research, strategy, and operations and technology. Lundbom's hire solidifies online marketing as a core competency across Enrollment Builders' suite of services. "Throughout our first 15 months of operation, we've been getting a clear message from our clients — they need help planning and executing their online marketing strategy and they're looking for a partner with real-world knowledge and industry insight," said Cam Cruickshank. "Patrick's experience makes him the perfect person to shape this new piece of our business and we're excited to add his skills to the tool box of solutions we offer our clients," he continued. In his fourth week at Enrollment Builders, Patrick has hit the ground running and is currently consulting on key projects and refining the details of Enrollment Builders' online marketing services.
About Enrollment Builders
Enrollment Builders is a premier enrollment management consulting firm that specializes in online and adult-focused programs. Enrollment Builders helps universities, colleges, and other institutions across the nation plan, implement, and maximize education experiences for students. Through organizational assessments, customized consulting services, and strategic enrollment solutions, Enrollment Builders allows schools to better tailor their programs to meet students' needs and position those programs for long-term growth. Founded in 2011, Enrollment Builders is a privately-held company headquartered in Martin, Ohio.
Contact Information
Enrollment Builders
Cam Cruickshank, Founder
19721 W. Zwicker Road, Martin, Ohio 43445
Office Phone: 567-297-0770
Mobile Phone: 419-277-0333
9:00am – 7:00pm EST M-F
info (at) enrollmentbuilders (dot) com
http://www.enrollmentbuilders.com