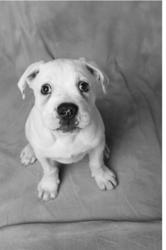 San Diego, CA (PRWEB) January 30, 2013
Fon Jon Pet Care is offering a discounted rate to all new customers for top quality puppy training in San Diego. For a limited time, new customers can save 30 percent on dog training services provided by expert trainers.
The pet training experts at Fon Jon recommend at least a basic level of training for all dogs and puppies. Early training can help eliminate potential behavioral problems and can help dogs and their families to establish stronger and healthier relationships. Many common complaints of pet owners can be resolved with just a small time investment in dog training.
The training provided by Fon Jon Pet Care is some of the best available. All training is done under the direction of owner Manuel Villaneuva and his dedicated team. Villaneuva has more than 32 years of experience and is one of the most sought after trainers in the United States. He has trained thousands of dogs and puppies throughout his work with various organizations including:

San Diego Humane Society;
San Diego Obedience Club;
Oceanside Pet Hotel;
Fon Jon Pet Care Center; and
North County Humane Society.
Villanueva specializes in CGC training, AKC competition training, aggression and behavioral problems, as well as general dog training. He also assists local police departments in training their dogs. To take advantage of this special discounted rate, new customers should contact Fon Jon Pet Care at 858-273-2266 to begin their puppy training.
About Fon Jon Pet Care
For more than 30 years, Fon Jon Pet Care Center has been recognized as one of the best facilities for dog boarding in San Diego. Fon Jon offers dog and cat boarding, doggy day care and dog training in a clean and comfortable environment. For more information about dog boarding rates or to learn more, visit http://www.fonjonpetcare.com/.