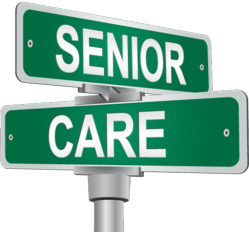 We're reaching out to family caregivers where and how they want to be informed" says Barry Birkett of Senior Care Corner. "Our radio show lets them listen at home, work or on the go.
Greenville, SC (PRWEB) January 30, 2013
The senior population in the US is booming and will continue to do so for years to come. A growing majority want to live in the homes of their choice, or "age in place," for as long as possible. Put those together and you get millions of family members of those seniors who - whether out of caring, necessity or both – want to learn how to help make the lives of senior loved ones healthier, safer and more enjoyable. Senior Care Corner created a radio show to help those family members.
The Senior Care Corner Radio Show is produced biweekly and combines news of interest to family caregivers, including health, nutrition, care and other topics; a "quick tip" care item that family members can usually quickly implement with targeted benefits; and, a featured segment discussing in depth information of interest to seniors and their family members, periodically including conversations with experts and technology providers who discuss specialized care and product information.
"We're reaching out to family caregivers where and how they want to be informed" says Barry Birkett of Senior Care Corner. "Our radio show lets them listen at home, work or on the go."
Senior Care Corner's show is a companion to its blog. Together they provide several weekly updates on a wide variety of topics related to caring for senior loved ones and their needs. Focused coverage is given to several topics, including the following:

Technology that can help improve the lives and health of seniors, focused on those living in their own homes and including coverage of innovation at the International CES;
Health and nutrition topics aimed at both maintaining and improving the health of aging adults, including tips and insights from Senior Care Corner's own Registered Dietitian;
Understanding and providing for the needs of seniors aging in place in their own homes, including "home seniorization" and ensuring seniors stay connected with their family and the world around them via tools such as Facebook and others social networking sites; and,
Caring for family caregivers themselves, because providing for the too often overlooked needs of caregivers help them maintain the ability to provide the level of care they want to loved ones.
The Senior Care Corner Radio Show can be downloaded or streamed from SeniorCareCorner.com or from iTunes and other web outlets. This means that it's available on each listener's own schedule and desired device for the maximum in convenience. For those who prefer the written word, or simply want to follow along the recording, a transcript of each show is posted soon after the show's release.
A library of over 40 episodes, covering many different topic areas, is available free of charge for download or streaming today at SeniorCareCorner.com.
No-cost subscription options are available through Senior Care Corner's web home, as well as iTunes.
About Senior Care Corner
Senior Care Corner (on the web at SeniorCareCorner.com) provides solutions, information and tools to family caregivers and others who care for and about senior adults to help them improve the lives of the seniors in their lives. Their blog, biweekly radio show and bookstore address a wide variety of topics family caregivers can use to better understand the wants and needs of their senior loved ones.