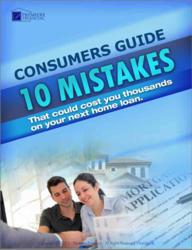 Carlsbad, CA (PRWEB) January 29, 2013
Premiere Financial, a home mortgage company, has created and posted a new information video regarding the importance of loan comparison. The video covers important questions that a potential buyer should ask lenders when seeking a home loan. With all the changes occurring in the marketplace, it is important for the consumer to be aware of all that is involved in securing a loan. Before getting involved with any lender, a potential buyer needs to ask certain questions regarding the terms of the loan, and this video can be a help to those seeking a San Diego home mortgage.
Premiere Financial is a professional company that specializes in a wide variety of mortgage and lending services. They have been working in San Diego County for over eighteen years. The business itself has grown over time to be one of the more effective in providing loan services to clients. The staff stays on top of all the rules and regulations regarding loans and sales. This allows them to offer the most qualified advice and guide the client through the entire home buying process as easily as possible, making sure the customer gets the best rates and agreements possible.
Premiere Financial has created several informational videos on concerning important topics regarding mortgages and the home lending process. These videos are designed to help the potential customer understand more about the process as a whole and can help answer many of the questions that often arise when a person is buying a home. Many people enter into a San Diego home loan without fully understanding all the terms and what is detailed in the loan they are acquiring. This video shows the importance of asking the right questions of a potential lender to make sure that the home mortgage being sought by the buyer fits into their particular schedule and future finances.
Premiere Financial has used their vast experience in the mortgage services industry so that the client enters the transaction with as much information as possible in order to make the best decisions. Clients throughout the San Diego County area have used their services with great satisfaction. Their understanding of what it is necessary to secure the best loan possible for the client has led them through many successful transactions. Their website provides information and resources such as informative and instructional videos for the consumer concerning many questions that are common among potential home buyers. Customers and potential clients are encouraged to visit their website for more information regarding the services they offer and for more information in general regarding home loans and the processes involved.
About Premiere Financial
Premiere Financial is a real estate and home mortgage services business. They have worked with many clients and home buyers in securing home mortgages that fits all of their financial needs. They are expert in many aspects of the home buying process and knowledgeable of the San Diego County area and its marketplace. Click here to visit their site.
Premiere Financial
6183 Paseo Del Norte Ste 140
Carlsbad CA, 92011
(760) 518-5034