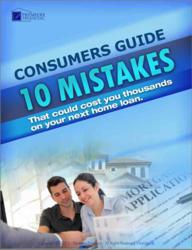 Carlsbad, CA (PRWEB) January 31, 2013
Premiere Financial, a home mortgage company, has offered a new informational video that discusses and defines a short sale and how it works for potential buyers and sellers. The video defines the process and what is done by both the buyer and seller and how the bank and lenders are involved in the process. A short sale is just one of the many services that can involve a mortgage broker. Other issues that can be handled include a home loan, home mortgage, FHA home loans and VA Home loans.
Premiere Financial are specialists in a wide variety of mortgage and lending services and have been working in San Diego County for over eighteen years. The business itself has proven to be one of the area's leaders in all types of services. The staff is well-versed in all the rules and regulations regarding loans and sales of all types, including FHA loans and short sales. This allows them to offer the most qualified advice and guide the client through the entire home buying process as easily as possible, making sure the customer gets the best rates and agreements possible.
Premiere Financial puts forth a series of informational videos on a variety of topics concerning mortgages and the home lending process. These videos help the potential customer understand more about the process as a whole and can help answer many of the questions that often arise when a person is buying a home. Understanding various terms like a short sale or home loan can make a difference in how the process is approached. The right mortgage broker can help the client understand what lending services are best for them, such as FHA Home loans or VA Home loans. Watching the various videos can help explain everything so there is a better understanding of what is involved.
Premiere Financial uses their knowledge and experience in the mortgage services industry so that the client can be armed with as much helpful information as possible. Clients throughout the Carlsbad area have used their services with great satisfaction. Their understanding of the different loan options and the different lenders allows them to walk clients through the home buying process. Their website provides information and resources such as informative and instructional videos for the consumer concerning many questions that are common among potential home buyers. Customers and potential clients are encouraged to visit their website for more information regarding the services they offer and for more information in general regarding home loans and the processes involved.
About Premiere Financial
Premiere Financial is a real estate and home mortgage services business. They have worked with many consumers in the Carlsbad, California area on home loans, FHA home loans, VA home loans, a home mortgage and even a short sale. They are expert in many areas in the home loans marketplace.
Premiere Financial
6183 Paseo Del Norte Ste 140
Carlsbad CA, 92011
(760) 518-5034