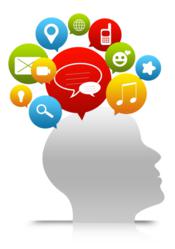 "PasswordIQTest.com is a fun and educational way to learn about password safety." said Ray Marshall, founder and CEO of mSeven Software.
Portland, Oregon (PRWEB) January 30, 2013
To promote password safety on "Universal Change your Password Day" (February 1st), mSeven Software has launched PasswordIQTest.com as a public service website. Visitors take a simple True/False 8-question test that illustrate basic password safety concepts to become a Password Master. After the test, they can sign up to win a "Password Master" T-Shirt and get a 50% discount on the mSecure Password Manager for Windows or Mac. Those who do not win a "Password Master" T-shirt can still purchase an "I'm a Password Master" T-shirt from the website.
While online visitors may have dozens, if not hundreds, of website accounts, a recent industry study showed that more than 70% will use the same two-to-four passwords across all of their accounts. It is no wonder that more than 15 million became identity theft victims in 2012 and damage exceeded $50 billion and priceless misery.
Several simple concepts can increase the chances of becoming a Password Master when taking the Password IQ Test:

Create different passwords for each account.
Use strong passwords that are unguessable
Change your password occasionally (monthly or quarterly).
Trash those sticky notes and seek a password manager solution.
"Many people like IQ tests, PasswordIQTest.com is a fun and educational way to learn about password safety." said Ray Marshall, founder and CEO of mSeven Software. "With identity theft impacting millions each year and an ever-increasing number of passwords being stolen from high-profile Web sites, password safety has become more important than ever."
About mSecure
mSecure, #1 in the iTunes and Google Play stores' Productivity category, continues to set the industry-standard in "easy to use" password and personal information protection for mobile and computing devices. mSecure uses ultra-secure never-cracked 256-bit encryption to protect personal information such as account numbers, usernames, passwords and more. mSecure provides seventeen popular personal information templates with the ability to create custom templates to facilitate easy entry of user information.
About mSeven Software
Based in Portland, Oregon, mSeven Software has developed and supports mSecure and several personal productivity applications for the iOS, Android, Mac OS and Windows platforms. As a leader in the productivity category, mSeven Software operates on the principle that the best software is "made simple for everyday users."
For more information:
Contact: David Pfeiffer
Phone: 262-968-1940
Email: dave(at)msevensoftware(dot)com
Web: http://msevensoftware.com
Video: http://www.youtube.com/v/mmVQb9NIxHE?rel=0
Google, Google Android, Apple, iPhone, iPad, iPod and Windows are either registered trademarks or trademarks of Google, Apple and Microsoft Corp. respectively in the United States and/or other countries. mSecure, mGifts, mSeven Software, Security Everywhere are trademarks of mSeven Software.