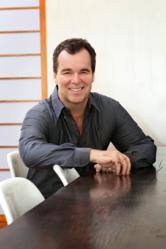 As banks and other traditional lenders currently tend to favour low-risk lending, many people are still being marginalised
London, England (PRWEB) January 31, 2013
It might seem like the UK property market has turned the corner, but experts, including Rick Otton, are urging caution and warn that many residents are still missing out on their dream for home ownership.
The Guardian newspaper recently reported there were signs the mortgage freeze was beginning to thaw, with residents being offered more home loans and more attractive interest rates.
However, the article also revealed that most financial lenders are playing it safe - still not allowing customers to borrow more than 60% or 70% of the property's value.
One market analyst was quoted as saying: "The real winners remain the fortunate few who fall into the 'low risk' category of lending. However, there is a large market of first-time buyers who remain under-serviced, with low-risk lending becoming increasingly commoditised and overcrowded."
Australian property investment strategist, Rick Otton, said this situation left many out in the cold.
"Given the economic conditions of our time, the reality is most UK residents can only scrape together a small deposit. This means that in order to achieve their property ownership dreams, they need to borrow up to 95% of the property's value," Mr Otton said.
"As banks and other traditional lenders currently tend to favour low-risk lending, many people are still being marginalised and missing out on their fundamental right to have a home. "
Zero-Debt Property Cashflow Conference
An internationally renowned property investment businessman, Mr Otton is well known in the UK for his 'How to Buy a House for a Pound' strategy. He has long been sharing his strategies with with both real estate buyers and sellers for decades, in both Australia and in the UK.
Some of his unconventional investment strategies include buying properties without deposits or bank financing, earning passive income from multiple properties, and facilitating rent-to-buy transactions between buyers and sellers.
Mr Otton will reveal his strategies at his Zero-Debt Property Cashflow Conference in the UK this April. Last year's event was a sold out well in advance.
"Places are filling up fast this year as UK property investors fight to find other ways to buy and sell properties," he said.
"In these ever-changing times, it's evident that the traditional ways of investing are no longer relevant, nor are the best solutions for those struggling to buy and sell properties. The delegates who come to the Conference with an open and flexible mind, will be able to tap into wealth creation opportunities they've never dreamed of, just as many of my students all over the world have successfully done" said Mr Otton.
To secure a spot at Mr Otton's Zero-Debt Property Cashflow Conference 2013 (being held 19-21 April 2013) visit http://www.RickOtton.co.uk.
About Rick Otton
Rick Otton has spent decades making money by snapping up inexpensive real estate and putting it to work building wealth.
He is the founder and CEO of We Buy Houses, which operates in the U.S., U.K., Australia and New Zealand putting his strategies to work every day.
Otton received his start in alternative real estate investment in 1991 and within a year acquired 76 properties. In the following years, he made a fortune using his low-risk, high-reward strategies to inexpensively acquire real estate.
Now, Otton shares the wealth by sharing the wisdom, teaching others how to buy and sell real estate without cutting banks and other middlemen in on the deal.
In 2008 Rick revealed his strategies in the United Kingdom and became the creator of 'Houses for a Pound'. Otton has been featured in a variety of television programs and magazines.
Details of Mr Otton's UK Zero-Debt Property Cashflow Conference are at RickOtton.co.uk