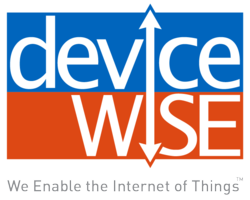 The ILS Technology solution provides a bridge to enterprise IT applications that enable comprehensive corporate value from remote data – without which M2M industry growth has been held back over the years
Boca Raton, FL (PRWEB) January 29, 2013
BOCA RATON, Fla. – [Tuesday January 29th, 2013] ILS Technology today announced the release of their deviceWISE™ M2M Enterprise Gateway V12.4 which allows customers to quickly and easily connect and leverage their existing enterprise applications to Machine-to-Machine (M2M) connected remote assets for immediate realization of M2M business value.
The deviceWISE M2M Enterprise Gateway V12.4 offers an enhanced set of application transports and connectors for flexible business options. By providing flexible, affordable interfaces that have been tested and proven to seamlessly connect remote devices to broadly used enterprise applications, customers can reduce the development time for their M2M services and better leverage their M2M data across their businesses. deviceWISE Enterprise Transports are available for the following commercially available application:

IBM DB2 Database
Microsoft SQL Server Database
MySQL Database
Oracle Database
PostgreSQL Database
BEA Weblogic
IBM Websphere MQ
IBM Wehsphere SIB (JMS)
Microsoft MSMQ
Oracle Manufacturing Operations Center
iTAC Software
SAP
SAP MII
SAP Enterprise Services
ISF
Residing in the customers' data centers, the deviceWISE M2M Enterprise Gateway serves as the bridge between remote assets and back office applications. Customers who choose this model can enjoy absolute confidence with regards to data custody, since the data resides at their own data center. Alternatively, ILS Technology can provide a hosted enterprise gateway model for customers who prefer to offload the capital burden and expense of internal operations by leveraging the ILS Technology hosted Software as a Service (SaaS) model. By providing a choice of licensing and SaaS models, ILS Technology enables customers to stay true to their strategic plans and policies regarding IT Services, use of cash and optimizing their core competencies.
"The deviceWISE M2M Enterprise Gateway provides value to customers with its support of industry-standard application connectors and click-to-configure, easy-to-use configuration tools," says Jim Wert, Vice President of M2M Engineering at ILS Technology. "It simplifies the task of giving OEMs and Enterprise customers more actionable information from distributed assets, without the need for a programming staff."
"ILS Technology continues to innovate in the area of enterprise integration," according to Robin Duke-Woolley, Founder and CEO of Beecham Research, "The ILS Technology solution provides a bridge to enterprise IT applications that enable comprehensive corporate value from remote data – without which M2M industry growth has been held back over the years."
The deviceWISE M2M Application Platform and Enterprise Gateway are available directly from ILS Technology and will also be offered as a private label solution to the OEM and Broadband Carrier markets.
Visit http://www.devicewise.com/deployment_kit/ for more information on the deviceWISE M2M Application Platform Deployment Kit.
About ILS Technology
ILS Technology provides the world's leading ready-to-use, off-the-shelf cloud platform to connect enterprise IT systems to the devices and machines on which businesses depend. ILS Technology solutions are easy to deploy to any device without the need for months of complex programming or development. ILS Technology offers unparalleled security to protect company and customer data and ensure regulatory compliance.
Visit http://www.ilstechnology.com or http://www.devicewise.com for more information.