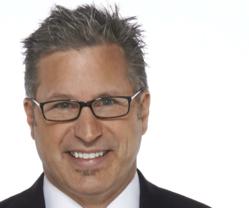 Job seekers want to see what's going on inside--not whether the grass is cut.
Barrington, IL (PRWEB) January 30, 2013
Manufacturing companies, many times, show similar webpage images: an old picture of the manufacturing plant, with the US flag flying, no cars, no people in sight and minimal video. East Wing Group announces viable ways to enhance recruitment methods in today's marketplace.
Colleges continue to struggle with how to generate more excitement and entice young students to consider engineering degrees and careers in manufacturing. As this issue is unlikely to dramatically shift, what is the answer for securing available skilled workers right now? Marketing the excitement of making things, says Russ Riendeau in a recent Plastics News magazine piece.
Leaders need to update websites with fresh, bright images of a facility that is well lit, clean, safe, and inviting. Show videos of employees working on projects, having fun, contributing and showing pride in what they're making. Show videos of what you make, how you make it and where the products end up, says Riendeau--a search professional specializing in sales and leadership search. Job seekers want to see what's going on inside, not whether the grass is cut.
Additional ways to attract talent addressed in the article include upgrading the main lobby with fresh paint and flat screens to show products and culture. Invite all job applicants to the main entrance, not the old, rusty loading dock door. Upgrade hiring managers interviewing techniques so they become more skilled at identifying overlooked talent. Develop robust orientation and in-house training programs to allow a wider variety of workers to qualify for jobs.
Upgrading a company's website to appeal to the new workers should include professionally-filmed content, demos and testimonials. This can be done for 9-20k, in most cases, says Adrian Dinu, co-founder of Post Meridian Productions, a media and video production company in Schaumburg, IL. "The quality of content and video is crucial to job seekers and prospective customers seeking your services in a crowded marketplace," Dinu reminds us.
East Wing Group's senior partner, Dr. Russ Riendeau, has over 27 years of award-winning search experience in the manufacturing world. He is a nationally recognized expert in talent acquisition, keynote speaker and author of six books. With a doctorate in developmental psychology, he continues to do research on talent management issues. He will be one of the featured speakers at the Executive Forum event in Tampa FL. this March 3-6, put on by Plastics News Magazine.