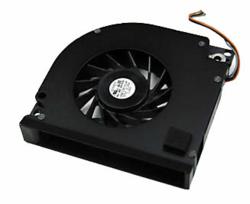 (PRWEB) January 29, 2013
Laptop-CPU-Fan.com is offering a wide variety of high-quality Laptop CPU fans and other laptop accessories like hard disks, batteries, chargers, screens and more. Now, they are excited to launch a promotion of Laptop CPU fans, selling most of their products at discounts as much as half of the stated prices.
Laptop-CPU-Fan is a leading online vendor of laptop CPU fans, and the company has been supplying high-quality laptop accessories to its customers since its establishment. For this reason, they have remained to be one of the few favorite suppliers among customers. Many customers share the same opinion about laptop-CPU-fan.com, "Each laptop CPU fan is available at discounted price, and works just fine."
On the homepage of the official website, different types of laptop CPU fans are displayed; HP laptop CPU fan, Toshiba CPU cooling fan, and HP Pavilion cooling fan are some of the branded varieties. In addition to the regular products, the website adds new items to its product line every month with monthly special offers on them. There is always considerable price cuts on the majority of the products.
The Laptop CPU fans are made from different materials, like aluminum, plastic, and so on, and they have exceptional functionality. The company makes sure to deliver the best-quality product to its customers.
About Laptop-Cpu-Fan.com
Laptop-Cpu-Fan.com was established in the year of 2008 and since then it has been working to serve its customers in the best way possible. Its main products are the laptop CPU fans for different laptops from different manufacturers.