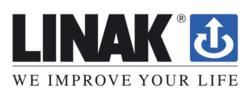 Silkeborg, Denmark (PRWEB) January 31, 2013
One of these collaborations has been with Hans Isbrand, who has developed a new single-column table, which LINAK presents on their stand at Stockholm Furniture Fair on February 5th-9th.
The Danish furniture architect Hans Isbrand is known to create functional, ergonomic and aesthetic compelling furniture, and his design is often oriented towards everyday life. Isbrand has worked with LINAK for several years, and he has designed furniture for various LINAK customers over the years. Hence there was no doubt in Isbrand's mind to take the challenge, when LINAK asked him to design a height adjustable single-column table to display at Stockholm Furniture Fair.
"When we got the task to design a single column table, the objective was evident. We wanted to create furniture in which great design united the aesthetics with the simple mode of expression and production. The table is a result of a great collaboration with LINAK. It has contributed to a concrete solution, which is both space-saving, flexible and ergonomic – without any compromise on the functionality", the furniture architect states about the project with LINAK.
Caring for the environment
The single-column table, which is optimal for use in office landscapes and class rooms, is developed with the environment in mind. The table is fitted with LINAK's ZERO technology, which secures a low standby power consumption. Furthermore, the table top is made of acrylic, which also was a deliberate decision on Isbrand's part.
"The table top was made out of acrylic, as my experience with the material is great. Acrylic has several advantages. First of all it has a character of warmness and softness, and it is solid coloured, so it is easy to repair. Additionally, it is a natural material and recyclable, which is in line with LINAK's green profile", Hans Isbrand explains.
LINAK is constantly improving the environmental impact of the final product in line with LINAK's green focus. It is therefore also of high importance for LINAK that the choice of material is constantly considered, which is also underlined by LINAK's motto "Take a stand – make a move" at the Stockholm Furniture Fair.
"We are strongly dedicated to our CSR in LINAK, and we believe that it is possible to run a company based on responsible and sustainable growth. Therefore we also see it as a natural thing to consider environmental issues regarding our solutions", says Henriette Lundquist, segment responsible for DESKLINE at LINAK Danmark A/S.
Hans Isbrand's concept has been earmarked to a Danish manufacturer, and it is expected to go into production at the beginning of 2013. The table will be displayed on LINAK's stand, A33:36, at Stockholm Furniture Fair from the 5th to the 9th of February.
For more information, please contact:
Henriette Lundquist, Segment responsible DESKLINE, LINAK Danmark A/S
Mail: dkhel(at)linak(dot)dk
Mobile: +0045 4098 3666
Facts:
LINAK provides innovative actuation solutions that improve people's quality of life and working environment. We are globally recognised for high quality, technically advanced and innovative products. LINAK has approx. 1,600 dedicated employees and LINAK is represented in countries all over the world through distributors and subsidiaries. We have production sites in Denmark, the USA, China and Slovakia - and we are continuously expanding our markets.