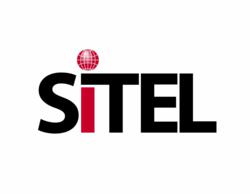 Stratford Upon Avon, UK (PRWEB UK) 30 January 2013
Sitel, a leading global customer care outsourcing provider, has today announced that it has been commissioned to provide the new Equality Advisory and Support Service (EASS). Sitel secured the contract following a thorough procurement process performed under EU rules.
The EASS has been established to provide advice, information and support to individuals across England, Scotland and Wales on discrimination issues. The new service will explain rights and remedies within discrimination legislation, options for informal resolution and help to pursue them, and will also refer people who cannot or do not wish to go down this road to conciliation or mediation services. The EASS will work collaboratively with advice agencies and other local organisations that are often the first points of contact to which people turn when they have discrimination problems. In providing this service, Sitel works with its partners Disability Rights UK, the Law Centres Federation, Voice Ability, the British Institute of Human Rights and the Royal Association for Deaf People.
Helen Grant Parliamentary Under-Secretary of State for Justice said "Discrimination has no place in modern society, but sadly we know it still exists. It's vital that people experiencing unfair treatment can access the right help and support to resolve issues quickly. The EASS offers a range of targeted assistance with a focus on seeking informal solutions wherever possible. Over the first three months the new service has received numerous calls and I would like to thank all our partners for their help in supporting this important service, which I hope will go from strength to strength."
Sitel have allocated 45 advisors within their Stratford upon Avon contact centre to work on the EASS, providing specialised support to the public. Each advisor has participated in a rigorous training programme, thoroughly educating them on matters regarding human rights and equalities. The new service can be accessed via telephone, textphone, BSL interpretor, letter, or email through the website, with plans to also offer social media options in the future. The service is all about helping individuals informally resolve their issues and guide them through the process.
Joe Doyle, Sitel's Vice President for Global Marketing said "We are delighted to be working with the EASS and providing support to victims of discrimination when they need help understanding their rights and assistance in dealing with complex and sensitive issues. Our approach from day one has been to work with key partners from the voluntary and not for profit sector, such as Disability Rights UK and Law Centres. This gives us a depth of knowledge and links to other community and support organisations, enabling us to provide information on complex areas of legislation and support within a network of partner organisations."
About Sitel
Sitel is a world leader in outsourced customer care services. With over 26 years of industry experience, Sitel has twice been ranked as the top overall call centre outsourcing provider in Datamonitor's annual Black Book of Outsourcing survey. Sitel's 57,000 employees provide clients with predictable and measurable Return on their Customer Investment by building customer loyalty, increasing sales and improving efficiency. Sitel's solutions span 120+ domestic, nearshore, and offshore centres in 25 countries across North America, South America, Europe, Africa, and Asia Pacific. Sitel is privately held and majority owned by Canadian diversified company, Onex Corporation. For more information, please visit http://www.sitel.com.