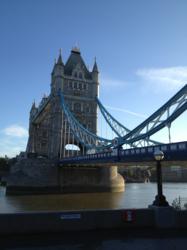 "Increasingly organizations work and learn internationally. The role of the Think Tank is to help organizations do this better, drawing on others' experiences - good and bad." - Donald H. Taylor - Chairman of LPI
London, UK (PRWEB) January 31, 2013
Intellum's VP of Market Strategy, Sharon Claffey Kaliouby, will be facilitating the Learning and Performance Institute's 2013 International Think Tank on Thursday, January 31st, 2013 in London, England. The Think Tank aims to support Learning & Development professionals asked to manage the complex demands of international learning programs.
"Increasingly, organizations work and learn internationally. The role of the Think Tank is to help organizations do this better, drawing on others' experiences - good and bad." says Donald H. Taylor, Chairman of the Learning and Performance Institute.
The LPI International Think Tank brings together L&D executives from all over the world in order to confront three major topics: research, collaboration through technology, and culture." In each of these conversational strands," Ms. Kaliouby notes, "we are building a shared body of knowledge which will help global L&D professionals at every level work more effectively."
Ms. Kaliouby also facilitated the 'kick-off" of the International Think Tank in 2012, where participants discussed cultural issues, overcoming linguistic challenges, and the extent to which technology can help organizations meet their learning goals in an increasingly global marketplace.
In his recent Preparing for 2013: 4 Trends and a Pitfall to Avoid webinar, Mr. Taylor noted that, "The speed of performance will be crucial in 2013. And the role of the L&D professional will be focused on the internationalization of learning, integrating different technologies, and learning platforms hitting the cloud."
This second collaborative meeting aims to equip L&D professionals with all the tools they need to meet these challenges in 2013 and beyond, and participants will be helping to direct the development of a central, online resource for those involved in international learning.
The notes and results from the International Think Tank will be available on the Intellum and Learning & Performance Institute websites.