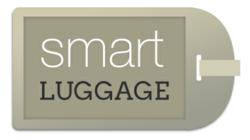 Our advice would be to always check before you travel, even if you have used that particular airline before
(PRWEB UK) 29 January 2013
MEPs recently claimed that European travellers have a rough deal when it comes to being charged for carry-on luggage, with Georges Bach slating the "abusive commercial practices that airlines use to generate extra income."
The team at Suitcase.org.uk are committed to providing regular travel advice to readers, including money saving tips for the airport. In light of the recent news, the specialists have showed their support for the possible EU standardisation. A representative from the firm shares their thoughts on the matter.
"Travellers are often extremely confused by the variations in rules between airlines. Our advice would be to always check before you travel, even if you have used that particular airline before. Restrictions may have changed, and this could be anything from measurements allowed to what can be included, to prices. Generally speaking, most companies will charge significantly more for a second piece of luggage so it may be better sticking to one.
"At Suitcase.org.uk we offer a vast collection of strong and stylish hand luggage online designed to fit a range of objectives."
The team at Suitcase.org.uk look forward to researching the story further.
Suitcase.org.uk is a lead supplier in brand names such as Samsonite and Antler as well as cost effective luggage solutions. Established to cater for a nationwide market the company takes pride in making airport luggage and everyday necessities such as laptop cases, handbags and holdalls accessible to all at competitive prices. The online store offers safe and secure payment via facilities like Sage and Paypal.