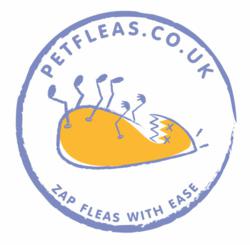 Combined with the saving to be had thanks to the special offer, treating your pet for fleas has never been cheaper or easier.
(PRWEB UK) 31 January 2013
After the treat of the festive period, Petfleas.co.uk is delighted to be able to announce another great treat for all customers: special offers. Customers may have noticed a new tab on the Pet Fleas website, a page dedicated to unique special offers that offer customer's big savings on a number of products. These offers are only for a limited time, so customers should keep their eyes peeled in case a product they would like appears in the list.
To celebrate the launch of these new special offers, Pet Fleas is also happy to announce a new prize draw open to every customer. Any order made from the special offers page on the Petfleas.co.uk website before the 31st March 2013 will be entered into a free prize draw to win a Kindle Fire. This prize draw comes on the back of the continued success of the company's Facebook page – evolving daily and now with more than two and a half thousand likes – and the lucky winner will be able to browse all the Pet Fleas special offers, tips and funny pictures wherever they are.
Among the items on offer is the range of Fiprodog and Fiprocat for the treatment of fleas. These products contain the same active ingredient (Fiprocil) as the market leader in pet flea treatment, Frontline, but come at a fraction of the price. Combined with the saving to be had thanks to the special offer, treating your pet for fleas has never been cheaper or easier. Not only this, but a wide range of varied products will become available via special offer throughout the year, offering the customer big savings on many of their favourite products.
Along with flea treatments, Pet Fleas offer a wide range of products to keep pets healthy all year around. Not only for cats and dogs, Pet Fleas offers such treatments as small pet flea and worm treatments, diet supplements such as fibre for rabbits and many more products too. As all Pet Fleas staff are AMTRA (Animal Medicine Training and Regulatory Authority) qualified, customers can rely on them to provide the best advice when it comes to pet health.
About Pet Fleas
Cheshire based Pet Fleas was born out of the local Beeston Animal Health centre and offers a wide range of products to help keep your pets in their best possible condition, including flea treatments. With a dedicated and highly trained staff, the company are able to offer the service of a local store for any customer the country over.