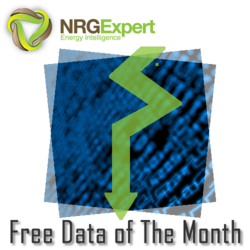 Total capital expenditure for the Asia-Oceania region on Power Transportation was over $30 Billion in 2011. China accounted for 60% of this figure.
China, Asia, India (PRWEB UK) 31 January 2013
The expected growth in investment in the Power Transportation Market in Asia is noteworthy. Asia is growing and expected to continue growing; rivaling the likes of the USA. This is driving up capital investment in many areas, and in particular power transportation. China is expected to spend more than any other Asian country on power transportation. A whooping $21 Billion is expected to be spent each year. NRG Expert forecast that over $100 Billion will therefore be invested in the Chinese Power Transportation market in the next 5 years. Clearly, a market to watch.
To compile the Power Transportation figures NRG Expert calculated capital expenditure on Electrical Cables, Transmission Towers and Electrical Insulators.
According to the International Monetary Fund (IMF) Asian growth has been due to several factors; increased worker productivity, capital investment (both foreign and domestic), advancements in technology and infrastructure and market-oriented reforms in national investment.
A number of factors have also helped to increase China energy expenditure incrementally. For example China has invested $52 Billion in renewable energy. China have also benefited from Africa's booming market as China have been their number one trading partner since 2009.
It is worth noting that capital expenditure for the power transportation energy market in India is expected to grow significantly as well, with spending of more than $14 Billion forecast for the next 5 years. This is not surprising - India being the second biggest economy in Asia - however it's still only a fraction of the expenditure expected for China energy.
Total capital expenditure for the Asia-Oceania region was over $30 Billion in 2011. While this is an impressive figure, China accounted for 60% of this figure. By 2016 this figure is expected to be over $36 Billion
All information on Asian energy expenditure including the data and energy statistics has come from NRG Expert's Energy Database: in particular the Global Market for Cables, Towers and Insulators Database and Report. You can access this Asian Power Transportation data for a limited time by signing up for NRG Expert's Complimentary Energy Data of The Month.
Or in depth energy market research reports and databases are available to purchase on their website: http://www.nrgexpert.com
Contact:
Edgar van der Meer
NRG Expert
Canada: +1 (416) 840-5847
UK: +44 (0)20 8432 3059
Background information
NRG Expert is a London and Toronto based energy market research publisher. NRG Expert provides up to date information and analysis on , Asian energy, China energy and another 200+ worldwide energy markets. Data is collected on smart grids, electricity transmission and distribution, power generation, power transportation, renewable energy, and all elements of energy infrastructure.
NOTE: Each month NRG Expert will be offering a free sample report or piece of interesting data. Each piece of data is available for one month only.