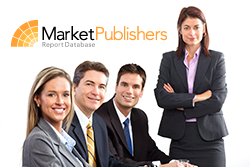 London, UK (PRWEB) January 29, 2013
The European Union (EU) is one of the largest producers of cement clinker across the world. In 2011, the UE production of cement clinker exceeded EUR 608 million. In the same year, the consumption reached almost 12.3 million tonnes. Spain, Italy, Portugal and Germany are the leading regional consumers of the EU cement clinker. In 2011, the EU cement clinker exports declined by 1.4 million tonnes if compared to 2010 to be estimated at nearly 3.5 million tonnes (net weight). The US, Brazil, Mauritania and Russia are among the main consumers of the EU cement clinker. The clinker is usually imported in the EU from Asian countries such as China, Thailand and Philippines.
Spain, Italy, Poland and France make up the top four EU manufacturers of cement clinker. Poland and Romania have recently experienced a rise in demand for cement clinker. GRW Global Corp., International Maintenance Consulting (IMC), Its, Llc, Niveda Industries Ltd, PG Cement, DUB Italia, Hansa Global & Sethisons Int'l Trading Group, CARODE and Botado sl. are amid the entrenched players of the EU cement clinker marketplace.
New research report "Cement Clinker: European Union Market Outlook 2012 and Forecast till 2017" created by Business Analytic Center (BAC) has been recently published by Market Publishers Ltd.
Report Details:
Title: Cement Clinker: European Union Market Outlook 2012 and Forecast till 2017
Published: January, 2013
Pages: 161
Price: US$ 1,800.00
http://marketpublishers.com/report/industry/construction/cement_clinker_european_union_market_outlook_2010_and_forecast_till_2015.html
The report provides an extensive insight into the EU cement clinker market with a special focus on markets of the following countries: Belgium, Bulgaria, Denmark, Germany, Estonia, Greece, Lithuania, Spain, France, Italy, Poland, Portugal, Slovakia and Croatia.
The study enriches one's knowledge of the EU cement clinker industry by disclosing information on the properties, applications and manufacturing process of the product. The research evaluates the competitive landscape and offers relevant data on major market participants such as manufacturers, suppliers and consumers. The study presents significant findings on the market size, shape, development trends as well as identifies the key external and internal forces influencing the market. The market dynamics, production volumes, consumption trends, export and import dynamics, trade and price statistics are covered in the research report. Furthermore, the report outlines the future prospects for the EU cement clinker market.
Report Scope:

Comprehensive assessment of the EU market for cement clinker, description of the historic development and current state of the market.
Examination of the total EU market, regional-wise and country-wise market analyses.
Trade statistics, data on production volumes, consumption trends and prices.
Review of cement clinker consumers, leading suppliers and manufacturers.
Market forecast through 2017.
More new research reports by the publisher can be found at BAC page.