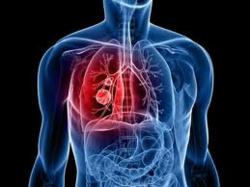 Serious side effects (including deaths) in patients taking Tarceva including liver and/or kidney problems, gastrointestinal perforations and bleeding events
San Diego, CA (PRWEB) January 30, 2013
AttorneyOne.com, a recognized authority on law, updated the website recently and is now actively providing expert opinion in view of the recent news on Tarceva.
On January 16th 2013, Astellas Pharma announced that the FDA has accepted for filing a supplemental New Drug Application for Tarceva for first-line use in people with locally advanced or metastatic non-small cell lung cancer (NSCLC) whose tumors have epidermal growth factor receptor (EGFR) activating mutations. Tarceva is a drug used to treat patients with unresectable cancer of the lung or of the pancreas that is either spreading locally or has metastasized. Important safety information is included in the announcement on reports of serious Interstitial Lung Disease (ILD)-like events including deaths in patients taking Tarceva.
Serious side effects (including deaths) in patients taking Tarceva including liver and/or kidney problems, gastrointestinal perforations and bleeding events, among others, are mentioned.
Taking into consideration the latest developments, AttorneyOne.com updated the website and, now, can actively provide an expert opinion including how to get in contact with legal counsel easily and inexpensively in case of alleged Tarceva severe complications. As Mr. Burke, director of Media Relations for AttorneyOne.com, added, "What all this information really illustrates is that the alleged threat from Tarceva remains. For that reason", he continues, "our focus should squarely fall on getting the word out and assisting people in finding the right legal assistance."
In April 2012, the FDA approved safety label changes for Tarceva tablets which mentioned that International Normalized Ratio (INR) elevations and bleeding events, including gastrointestinal and non-gastrointestinal bleeding (including fatalities), have been reported, associated with concomitant warfarin administration.
AttorneyOne.com has further information on Tarceva lawsuits including how to get in contact with legal counsel.
Headquartered in San Diego, CA Attorney One was founded in 2004 and is not a law firm. They offer a nationwide legal service which helps consumers find the best representation for their legal needs. You can learn more about Attorney One at our website http://www.attorneyone.com. You can also find us on Facebook at http://www.facebook.com/AttorneyOne. Checkout earlier news from us at http://www.prweb.com/releases/2013/1/prweb10367633.htm