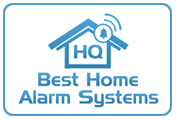 BHASR is the leading provider of independent home security reviews.
San Francisco, CA (PRWEB) January 29, 2013
BestHomeAlarmSystemsReviews.com (BHASR) is focused on delivering consumers independent and up-to-date information on the best home security system providers in the nation. Their home security reviews website ranks the top providers on an annual basis and provides detailed comparisons for consumers wanting to compare on a feature-by-feature basis.
After reviewing dozens of home security companies and investigating aspects of their customer service, monitoring plans, pricing, equipment and warranty information, the results for the 2013 Best Home Security Company are published.
Mike Bristow from BHASR states, "Each year we have the BHASR team of editors independently review and rank the leading home security providers. After this process is finished the team then totals the rankings to produce the top three home security companies according to each category of the reviews process. This year's Gold Award went to FrontPoint Security. FrontPoint Security was also the 2012 Gold Award winner and they maintained their position as the number one company for a few reasons. They continue to maintain their outstanding customer service record and provide their customers with 100% cellular monitoring services."
Among the top home security system providers is Texas-based, Protect America. Protect America earned the 2013 Silver Award for their great customer service and excellent value they provide to their customers. Protect America recently celebrated 20 years in the home security industry and they are an excellent choice for consumers interested in a wireless home security system.
Also found at the top of the home security providers list is ADT. ADT, who has been in business for over a 100 years, earned the 2013 Bronze Award for their top notch professional installation services as well as a solid home security and home automation offering.
To quickly and easily compare the features of the leading home security monitoring providers, please visit BestHomeAlarmSystemsReviews.com.
About BestHomeAlarmSystemsReviews.com
BestHomeAlarmSystemsReviews.com delivers both independent home security systems reviews as well as educational information to consumers. Educational information such as tips, suggestions and infographics on home safety and security help individuals to lead a more secure lifestyle. Reviews of the top home alarm companies like ADT reviews and Protect America reviews are available on the BestHomeAlarmSystemsReviews.com website.