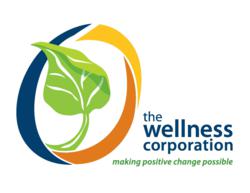 "We are very excited about our new partnership with Stellaris Health Network and we look forward to providing these hospitals with preeminent EAP services." James Carbone, CEO
Shrewsbury, MA (PRWEB) January 31, 2013
Stellaris Health Network has contracted with The Wellness Corporation to provide a Wellness Work/Life Program (EAP) starting January 1, 2013.
Stellaris Health Network is a community hospital network located in New York's lower Hudson Valley. The mission of this health care partnership is to support its member institutions by facilitating the best and highest use of resources and by distinguishing its members as leaders. They have entered into a 2-year agreement with The Wellness Corporation to provide a Wellness Work/Life Program for a total of 5,010 employees. Hospitals that will be serviced under this agreement include Northern Westchester Hospital in Mount Kisco, NY, Phelps Memorial Hospital in Sleepy Hollow, NY, and White Plains Hospital in White Plains, NY.
Since 1984 The Wellness Corporation has worked to provide innovative and comprehensive organizational assistance programs, with a goal of delivering services at the highest level to exceed client expectations. Their new partnership with Stellaris Health Network will afford them the opportunity to provide these high quality services to an organization that is committed to delivering excellency in health care. James Carbone, CEO of The Wellness Corporation, stated, "We are very excited about our new partnership with Stellaris Health Network and we look forward to providing these hospitals with preeminent EAP services."
Stellaris Health Network's Wellness Work/Life Program includes the Wellness Corporation's full core component offerings with a 3 session counseling model. The Wellness Work/Life Program will provide free and confidential resources and referrals on a wide range of subjects including but not limited to Legal Counseling, Financial Consultations and Health and Wellness Coaching, in addition to EAP counseling, consultation and referral services.
The Wellness Corporation is a national provider of Organizational Assistance Services to colleges, corporations and other institutions. These services include Work/Life Programs, Employee Assistance Programs, Student and Graduate Student Assistance Programs, Organizational Development Services, Professional Development Training, and Corporate Wellness Programs. For more information, please visit http://www.wellnesscorp.com or call 1-800-361-5527 ext. 103.