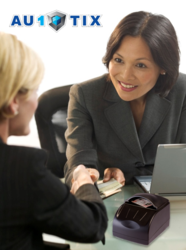 Luckily, the technology for automating authentication and processing of secure identifying documents is there.
Nocosia, Cyprus (PRWEB) January 31, 2013
All service providers are exposed to identity fraud. But those regulated industries such as banking, leasing, financial services, telecom, gaming and government services should have been the most protected and consequently also cost-efficient. These service providers are mandated by regulations to confirm customer identity and screen customer data based on "secure" identifying documents such as IDs, driving licences and Passports. But despite increasing regulations and ever more sophisticated identifying documents, identify fraud is reaching plague proportions.
According to the recently released CIFAS fraud report, overall fraud level in the UK is up 5% in 2012 Vs. previous year, with Identity Fraud accounting for over 50% of all frauds recorded. The number of "victims of impersonation" rose 16% reaching 112,179 recorded cases - by far the most prevalent fraud type. But not all direct fraud victims are individuals. A significant number of fraud cases are directed at the service providers themselves.
When a telecom operator is tricked out of expensive smart-phones, accessories, data and airtime it is not another customer who suffers directly from it. Same goes to a car leasing company who is tricked out of an expensive limousine, a car hire company that loses a luxury car, a borough that is tricked out of a sizeable housing or benefits package, etc. These are but few examples of the by large "hidden" resource drainer called Enterprise Identity Fraud.
Luckily, the technology for automating authentication and processing of secure identifying documents is there. Systems such as AU10TIX's FDI for points of sale and service and AU10TIX's BOS for online sales and service channels are already preventing fraud, saving costs and speeding up customer processing.
But identify fraud is reaching records highs because many service providers have not yet put these solutions high on the priority list.
Why? Because many are still bound to the traditional division of fraud prevention and operating efficiency supposedly being two different considerations and operations. In fact, it is the same system that handles both at the same time in the customer onboarding and screening process.
Publications such as the CIFAS reports are building up awareness and driving the adoption of technology solutions. But putting all aspects of identity fraud in one basket avoids the critical attention needs for enterprise fraud and its prevention. And to the collateral value of boosting overall operating efficiency, reducing overhead and increasing volume handling capacity, redefining customer service effectiveness and enabling regulatory compliance.
AU10TIX calls upon CIFAS to draw attention to enterprise-targeted identity fraud as a separate issue to individual-targeted identity fraud.
About AU10TIX
AU10TIX Limited, a fully owned subsidiary of ICTS International N.V, deals with the authentication and digitization of identifying documents including Passports, identity cards, driving licenses and other complementary identifying documents. The company specializes in implementing hardware & software based applications used for scanning, identifying, content retrieval, authentication and validation of identifying documents. AU10TIX is a pioneer of all-channel (front-end and online) ID authentication and processing solutions. The company's products drastically reduce identifying document-based fraud, reducing the costs associated with client processing and enabling effective regulatory compliance, while making the sales and support operations speedier and considerably more efficient.
For more information, visit http://www.au10tix.com
About ICTS International N.V.
ICTS specializes in the development and implementation of innovative security concepts and solutions designed to meet the needs of a variety of industries, mainly aviation transportation, border control and sensitive facilities. ICTS International benefits from over two decades of expertise and international operational experience in transportation security, with a particular emphasis on high-risk environments, passenger processing transactions and the integration of security services to provide a comprehensive security solution. It also offers a wide variety of customized training programs, tailored procedures and a wide range of security consulting services. The company has developed and implemented unique technological solutions, based on its comprehensive approach to security, designed to enhance the level of security while accelerating the security check process. For more information, visit http://www.icts-int.com
This press release contains "forward-looking statements" within the meaning of the Private Securities Litigation Reform Act of 1995, regarding the Company's business strategy and future plans of operations. Forward-looking statements involve known and unknown risks and uncertainties, both general and specific to the matters discussed in this press release. These and other important factors, including those mentioned in various Securities and Exchange Commission filings made periodically by the Company, may cause the Company's actual results and performance to differ materially from the future results and performance expressed in or implied by such forward-looking statements. The forward-looking statements contained in this press release speak only as of the date hereof and the Company expressly disclaims any obligation to provide public updates, revisions or amendments to any forward-looking statements made herein to reflect changes in the Company's expectations or future events.
Contact:
AU10TIX
Ofer Friedman, Director of Marketing
Email: ofer.friedman(at)au10tix(dot)com
Tel.: +972-50-4 71 71 50
ICTS International NV
Alon Raich + 00-972-974-47770
mail(at)ictsinternational(dot)com