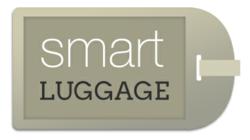 It's a simple yet effective design and will be well met by frequent travellers
(PRWEB UK) 31 January 2013
Smart Luggage has learned of a new backpack that has been designed to allow ease and speed at airport security. As providers of suitcases and laptop bags especially designed for use at the airport, Smart Luggage is always interested in innovative luggage solutions and hopes to stock the new item. The company is pleased to learn of such a simple yet effective design helping frequent flyers and teenagers on family holidays move through security as quickly and efficiently as possible.
The Contour Overnight Backpack from Kensington allows users to pass through airport security without removing their laptop from its holder. The user can simply open the backpack and lay it flat as it passes through the X-ray machine saving time and effort. Designed to hold any laptop up to 15.6 inches the case also features a headphone slot and expandable bottle holder for maximum comfort and ease. In addition to this the backpack offers a more than sufficient area for packing clothes and shoes as well as a dedicated area for toiletries and restricted liquids.
A spokesperson from the company explained, 'we've designed this backpack to offer a huge amount of storage capacity. It's actually all you need for a couple of nights away for work; there's no need to hold any additional luggage. The added bonus is that if you're travelling internationally, you don't have the pressure of having to remove your laptop at airport security…just unzip and lay flat, it's that simple.'
Smart Luggage, the UK's leader in luggage solutions is delighted to learn of such an innovative design and hopes to stock the item. A representative from their company added, 'It's a simple yet effective design and will be well met by frequent travellers who fly with laptops for short work based trips. Anything that makes security procedures more efficient and quicker is a great idea.'
Smart Luggage continues to follow luggage related inventions and gadgets.
Smart Luggage is a lead supplier in brand names such as Samsonite and Antler as well as cost effective luggage solutions. Established to cater for a nationwide market the company takes pride in making airport luggage and everyday necessities such as laptop cases, handbags and holdalls accessible to all at competitive prices. The online store offers safe and secure payment via facilities like Sage and PayPal.