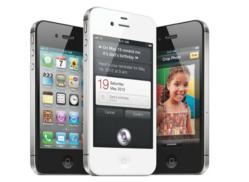 (PRWEB UK) 30 January 2013
iPhone users love their iPhones, it can be very hard to put them down. Constant use of addictive games combined with new faster downloads and data transfer means running out of battery could now be even more likely. For many, this can be annoying, but for others, it is a chance to buy an awesome new gadget. Protect Your Bubble, iPhone insurance company, has a list of the five best iPhone chargers to use on the move.
1. Universal Charger IDAPT i1 Eco – With a tip and USB, this charger charges everything for today and tomorrow, thus reducing a user's carbon footprint on the environment. The tip system means all devices to ensure future compatibility because of the commitment to new tips. Perfect for the home, car, travelling or for a friend who has a different type of mobile.
2. Pebble Smartstick – Some who have been stuck in the middle of nowhere appreciate a phone, but if the phone is out of power, that is a frightening situation. Smartstick's battery has five different adapter tips for any device and provides enough charging capability to survive until help arrives.
3. Mophie Juice Pack 4 Air – iPhone4/4S users love the Mophie. An ultra-thin case houses a rechargeable battery that also keeps the phone from normal wear and tear. This translates into 36 hours of audio and nine hours of video in addition to the phone's battery. This was also a previous winner of the CES Innovations Design and Engineering award.
4. Solar Monkey – Phone dying in the middle of a call or video that took hours to download? iPod battery keeps dying on the beach or while hiking across France? Not a problem any further with the Solar Monkey. Connect directly to a phone, iPod, PDA, PSP and more and recharge with the power of the sun. While it will not hold a charge for when there is no sun, it is the perfect way to recharge without giving up being outside.
5. Freeloader Classic – Festivals abound in the summer, and portable chargers are a must for attending. Solar chargers are best because, well, they use the sun to charge devices and do not need a socket to charge the devices. The Freeloader has an internal battery along with solar panels so direct sunlight is not absolutely required. Charge the battery fully in about 8 hours and then charge devices directly from the charger. USB or a tip is included for iPhones and other devices.
Another consideration for the iPhone should be some protection. Protect Your Bubble's gadget insurance program can provide cover for accidental damage, theft and as an option extra loss. Visit Protect your bubble for additional information and a free quote.
Protect your bubble is an online gadget insurance provider, offering great value insurance cover for mobile phones, iPads, iPhones, Smartphones,cameras and more.
Get an instant quote for your gadgets via the following URLs:
iPhone Insurance: uk.protectyourbubble.com/ip-iphone-insurance.html
iPad Insurance - http://uk.protectyourbubble.com/ipad-insurance.html
Mobile Phone Insurance: uk.protectyourbubble.com/gi-mobile-phone-insurance.html
Find Protect your bubble UK on the following social networks:
Facebook: facebook.com/ProtectYourBubble
Twitter: twitter.com/protectyrbubble