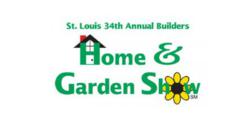 We are so excited for the show and can't wait to meet potential customers and introduce them to what we offer as well as our products. Honest Products-Honest People. Thats our motto! - Heather Liska- JH Exteriors
St.Louis, MO (PRWEB) January 30, 2013
The Show has been in existence for more than 35 years, and is the place for area consumers to see, touch, compare and buy everything they need for their homes, yards and gardens. Approximately 500 exhibitors in 1,800 booths fill almost 400,000 square feet of America's Center in downtown St. Louis to create this must-see event!
The Builders Home & Garden Show is actually six complete shows in one – Lawn & Garden, Pool & Spa, Kitchen & Bath, Interior Design, Green Products and Building Products. This massive show gives visitors the chance to shop all the newest and best products and services that are available in the marketplace. Exhibitors and sponsors have an opportunity to put their product or service in front of tens of thousands of potential customers at this high-quality event.
The six showcase areas offer a great shopping experience. Enormous feature gardens, local and national celebrity speakers and family fun areas are just a few of the reasons this show is a must-see.
The 55,000 square foot Lawn & Garden Showcase has multiple feature landscapes, as well as a number of smaller landscapes. In addition to the magnificent landscapes, you will find lawn decorations, mowers and equipment, hardscape materials, fire pits, outdoor kitchens, nurseries, fencing, decking, playground equipment, plants, trees, shrubs and lawn and landscape services. The Lawn & Garden Showcase is also "home" to the Green Thumb Theater, where gardening experts present seminars on a variety of topics, as well as the Children's Garden Club, where kids can create free make-and-take projects. There is also the annual Flower Show Competition.
In our beautiful Kitchen & Bath Showcase you will find everything you need for that dream kitchen or bathroom – cabinets, countertops, appliances, plumbing fixtures, bathtub and shower enclosures, kitchen tables and accessories, design ideas and kitchen and bath remodelers who will do the project right!
The Pool & Spa Showcase features approximately 10 pool and spa companies. The selection is huge – gunite, fiberglass and above-ground pools and small three-person spas to the ultimate swim spas are on display.
The GeoComfort Green Products Pavilion area is dedicated to sustainability, and includes a Green Products Pavilion Stage, where "green" experts speak on a variety of topics.
The Interior Design Showcase is roughly 10,000 square feet, and features items such as furniture, flooring, window and wall treatments, beds, bedding and linens, home décor products (including artwork and accessories) and game room products such as pool tables, poker tables and pianos.
All general building products and services, as well as overflow from other showcase areas, are placed in our Building Products Areas. You will find windows, siding, guttering, general remodelers and so much more in this area.