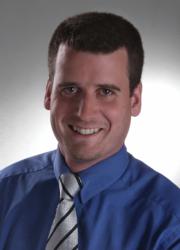 Minneapolis, Minn. (PRWEB) January 29, 2013
MOCON, Inc. (NASDAQ: MOCO), the world's leading manufacturer of package integrity instrumentation, is announcing its new European healthcare market initiative. The company will be placing increased effort on helping pharmaceutical, medical device, life science and related companies improve package material selection and testing process.
Capitalizing on the success of its healthcare market initiative in North America, MOCON is now expanding its European focus. Peter Schlösser, newly appointed European business development manager—healthcare, will be leading the effort. For the past nine years, Schlösser has been the product manager for package testing and gas analyzing with Lippke, a MOCON company based in Neuwied, Germany. He brings significant food and pharma application experience, coupled with material knowledge, to the new role.
The initiative's objective is to assist healthcare product manufacturers to improve package performance, minimize costs and improve speed-to-market by deploying MOCON's large arsenal of instrumentation and related testing services.
"The healthcare market is growing globally and manufacturers keep pushing the envelope. As a result, they can often find themselves developing products and evaluating packaging structures for which they have no prior experience. With instrumentation installations and lab services in more than 75 countries on six continents, MOCON has extensive knowledge which can help shorten manufacturers' learning curve," said Ed Emerson, business development manager for pharma and medical, MOCON.
In addition to selling instrumentation directly to manufacturers, MOCON also offers the same research and development options via its certified global laboratory network. Package testing and analysis include: shelf-life, sterile barrier, leak, gas permeation, water vapor transmission, modified atmosphere, coefficient of friction, aerobic bacteria, headspace, pressure/vacuum, heat seal, environmental conditioning (humidity, pressure, temperature, altitude), aroma, flavor and odor.
MOCON's dual-pronged business model means that manufacturers have the flexibility to conduct testing in their facility or at an off-site, MOCON-certified lab, depending on their preference and testing requirements.
"We recognize that there are many new technologies that are bombarding European healthcare product manufacturers. Some simply don't have the internal resources to commercialize these products in a safe, cost-effective and performance-oriented manner. MOCON's advanced consulting services can help fill that void," Schlösser said.
Schlösser is based in the company's Neuwied, Germany facility but will be supported by MOCON's worldwide laboratory, instrumentation and sales network.
About MOCON
MOCON is a leading provider of instrumentation and consulting and laboratory services to medical, pharmaceutical, food and other industries worldwide. See http://www.mocon.com for more information.
This press release contains forward-looking statements that involve a number of risks and uncertainties. Important factors that could cause actual results to differ materially from those indicated by such forward-looking statements include but are not limited to: uncertainties relating to competition and technological change, setbacks in product development program, slower-than-anticipated customer acceptance of new products, dependence on certain key industries, risk associated with the Company's acquisition strategy and international operations, and other factors set forth in the Company's filing with the Securities and Exchange Commission.