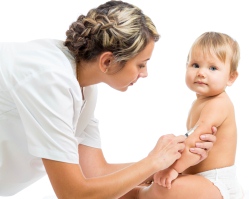 the ultimate goal is the production of a universal influenza vaccine
(PRWEB UK) 30 January 2013
Dr. Brad Tebbets, GlobalData's Analyst covering Infectious Diseases, says that although the existing trivalent influenza vaccines contain viral strains well-matched to the currently circulating influenza A viruses, it is less effective against the influenza B strain:
"Two influenza B viral lineages circulate the globe, with one strain prevailing in a given year. The WHO currently recommends antigen against only one in the typical influenza vaccine, but the organization has only correctly predicted the prevailing influenza B strain 50% of the time over the past decade.
"This prevents the trivalent influenza vaccine from providing adequate protection against influenza B infection. The lack of protection against influenza B viruses is especially concerning for children, who are at an elevated risk from influenza B infection," explains Dr. Tebbets.
However, the anticipated 2013–14 launch of quadrivalent influenza vaccines, which contain antigen against both influenza B viruses, is expected to significantly enhance the immunological resistance of children to the flu, and reinforce the market share of those vaccine manufacturers offering innovation.
"AstraZeneca's intranasal vaccine, FluMist, was the first quadrivalent influenza vaccine approved by the FDA when it was approved in March of 2012. The ease of the intranasal route of administration and the superior efficacy of FluMist compared with intramuscular flu shots has made it the influenza vaccine of choice for administration to children," says Dr, Tebbets.
"It is, therefore, crucial for AstraZeneca to be among the first to launch a quadrivalent formulation if it is going to retain its pediatric market share."
Despite FluMist's first-in-class designation, AstraZeneca will not have a true first-mover advantage since the new formulation is not anticipated to be launched until the 2013–14 influenza season, by which time GlaxoSmithKline (GSK) is expected to launch a quadrivalent formulation of its influenza vaccine, Fluarix, in the US."
But, despite these advances, the ultimate goal is the production of a universal influenza vaccine, explains the GlobalData healthcare expert:
"Influenza vaccines that contain antigens from the hemagglutinin stalk or M2 ion channel proteins could provide protection against both seasonal and pandemic influenza strains, and drive vaccine uptake amongst all target patient groups.
"While these universal vaccines point to the future for the influenza market, they are in early-stage development, making quadrivalent flu shots the most promising option for protection against influenza infection."