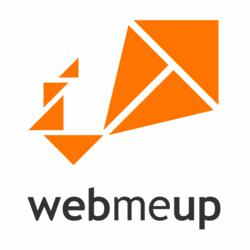 To the release date, WebMeUp has thousands of loyal customers who have extensive SEO projects stored on WebMeUp servers. Users can earn WebPoints to pay for their software subscription.
Minsk, Belarus (PRWEB) January 30, 2013
WebMeUp, a software house with a major focus on SaaS technologies, announced the beta launch of their first online application of the same name. The just-out WebMeUp is online internet marketing software, aimed at the full data-driven web promotion cycle. The software has been under development for about a year. During this time thousands of users joined WebMeUp as alpha and beta testers, providing the development team with invaluable user feedback and helping the software become error-free.
*WebMeUp functionality*
WebMeUp is the all-in-one type of software. Its major functions include:

Running projects for 5 websites as part of the Standard Plan
Management of SEO-related events
Keyword discovery and efficiency analysis
Rank checks in 300+ search engines
Site performance improvement
Landing page optimization
On page optimization
Backlink research and quality analysis
Social media metrics
Visit the official site for the full list of WebMeUp features.
*WebMeUp pricing*
While in beta, WebMeUp has Standard Plan ($ 99.95/mo) available. Basic ($49.95/mo) and Expert ($399.95/mo) Plans are to be added in the stable version.
15-day free trial of WebMeUp is the fully-functional Standard Plan.
Software can be purchased with WebPoints: details can be found in the Community section of this press release and at the official website.
"WebMeUp project is unique in many senses. On the technological side, we use distributed cloud architecture, combination of NoSQL and RDBMS solutions and lots of other technologies to make WebMeUp as friendly, engaging and intuitive as possible for the people who will be using it," says Alexandra Shkalikova, Communications Manager, WebMeUp.
"On the marketing side, WebMeUp is also a stand-out, as we started spreading the word about it in its very early days, contacting bloggers, SEOs, marketers and all kinds of folks who might find it a game-changer. As a result, to the release date, WebMeUp has thousands of loyal customers who have extensive SEO projects stored on WebMeUp servers. We'd like to thank all of our early users for their thorough feedback on the software, which made it so user-driven and up-to-the-point," continues Alexandra.
*WebMeUp community*
When the development team noticed so many people became engaged and willing to provide feedback, the company updated its mission from delivering the best data-focused web promotion software, adding the intention to build a vibrant community around WebMeUp.
To join WebMeUp community, users can register at http://forum.webmeup.com/, get all kind of advice from seasoned experts and earn WebPoints, which is the currency they can use to pay for your WebMeUp subscription.
Interested in partnership? Want to give WebMeUp coverage on your blog? Got a question? Visit the official site or connect with the developers on Twitter @WebMeUpSEO, Facebook fb.me/WebMeUpSEO and Google Plus gplus.to/WebMeUp.
*About WebMeUp*
WebMeUp is the all-in-one web-based SEO solution for bloggers, internet marketers and SEOs. WebMeUp's multi-national team is disseminated between the US, Belarus and Singapore. With 30+ people on board, the company is ambitious to make WebMeUp the number one Internet Marketing tool.
Contact: Alexandra Shkalikova, alexandra (at) webmeup (dot) com, +375447761416