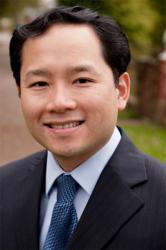 For eight years, we have worked hard to perfect an affordable trading system that puts individuals and fund managers on par with major investment houses in the area of foreign exchange trading.
(PRWEB) January 31, 2013
CTS Forex, a Calgary based foreign-currency trading software company, has received a grant from Alberta Innovates – Technology Futures. Alberta Innovates grants are awarded to companies considered to best promote technology, business, and employment in the province of Alberta, Canada. The Alberta Innovates grant will help CTS Forex assess its current intellectual property protection and take steps towards marketing in foreign markets.
CTS Forex's automated algorithmic trading software system can help high net worth individuals and fund managers increase portfolio diversity and improve return on investment through foreign exchange trading. Unlike most automated foreign currency trading systems on the market today, the CTS Forex system reduces risk through its proprietary market window opportunity program.
"We are pleased to have caught the attention of the committee," said Winsor Hoang, founder of CTS Forex, "For eight years, we have worked hard to perfect an affordable trading system that puts individuals and fund managers on par with major investment houses in the area of foreign exchange trading. With this grant, we can gain the product protection needed that will allow us to move forward and expand our marketing efforts to the financial centers of the world – London, Singapore, and New York."
CTS Forex software monitors foreign exchange markets to identify profitable market opportunities and automatically trades based upon the risk and financial preferences specified by investors. Automated trading has proven to increase portfolio returns by removing the need for 24-hour monitoring of international markets, overcoming the effects of human emotion, and eliminating costly trading pattern inconsistencies.
CTS Forex can provide a trading edge for high net worth individuals and fund managers to diversify their portfolios and increase overall portfolio returns through automated foreign exchange trading. CTS Forex was formed in 2004 with the goal of creating automated trading models that would track and analyze foreign currency markets and initiate trades based upon established investor risk profiles. After eight years of development, back testing, and live trading, the first trading models were offered commercially. Clients can select from an array of trading systems with different trading criteria. A single trading system consists of six trading models (robots,) each of which analyzes foreign exchange markets from a different perspective. Two models track up markets, while others specialize in tracking down and sideways markets. This approach offers greater market insight than single, multi-purpose algorithms. Automated trade initiation eliminates a major problem with the older, signal-based, manual trading technique by helping investors react more quickly to market changes.
Since the launch of the CTS Forex software in May 2010, the highest performing system has shown an accumulated return in excess of 120% over a period of 33 months ending January 2013, or 40% annually. Where intuition and review of most commercial Forex trading systems would suggest that profits would require a winning trade rate in excess of 70%, the CTS Forex software has shown profitability in trading with a win rate of under 50%. This success is attributable to the way in which the algorithms limit losses and allow profits to run. CTS Forex solutions have performed more than 2,800 non-high-frequency trades, establishing its creditable trading edge in the currency market. Since 2011, the total value of accounts using CTS Forex software has reached over $7.5 million.
CTS Forex is actively working with several high profile professors in mathematics, computational finance, and computer science at the University of Calgary to further refine existing trading software and create new analytical and trading tools for Forex and commodity markets. Continuous product improvement and constant innovation through research will allow CTS Forex to maintain its sustainable competitive advantages.
Further information on CTS Forex software and services are available from the company by calling (587)333-8466 or visiting the website http://www.ctsforex.com.
Contact info:
Winsor Hoang, P. Eng., Founder and CEO
Office: (587) 333-8466
Cell: (604) 603-1889
Fax: (888) 548-7488
winsor(at)ctsforex(dot)com