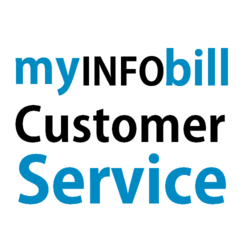 Part of that process is creating a new privacy policy for their site that is stronger than the industry standard.
Columbus, OH (PRWEB) January 30, 2013
MyInfoBill is the process of taking active steps to ensure the privacy of their customers, company officials said today.
"We believe that allowing our customers to have complete discretion is our core responsibility," company spokesman Josh Fraser said. "We know there are many personal reasons why they don't need people to know they are investigating someone's background, and we are taking steps to make sure that our data protection is the most secure in the industry."
Part of that process is creating a new privacy policy for their site that is stronger than the industry standard, Fraser said.
"We have never shared any of our customer's details with a third party before," Fraser said. "And now we are putting it in writing that we will never do so in the future. All of your personal data will be kept as private and secure as possible."
Customer data will be purged on a regular basis, and customers will be identified internally with an anonymous token rather than by name. The company will not use tracking cookies, and all transactions will be protected by 256-bit encryption technology.
"Cryptographers have said that breaking 256 encryption technology is not possible under the laws of physics as we currently understand them," Fraser said. "I think that's as secure as we can make things."
Fraser said that privacy protections are important so that criminals don't know who is looking into their backgrounds, so that women can keep track of abusive ex-partners without putting their radar up, and so family members don't become uncomfortable if they are looking into the backgrounds of their associates.
"We want our customers to feel safe when dealing with us," Fraser said. "And we are doing everything in our power to make that safety a reality."
About MyInfoBill.com:
Customer service website MyInfoBill.com was created to serve the needs of public records clients across North America. With thousands of requests processed each day, MyInfoBill.com continues to grow as a reputable customer service resource. Visit MyInfoBill.com to chat with a live representative or email josh(at)myinfobill(dot)com with any questions or concerns.