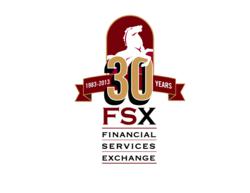 Dallas, Texas (PRWEB) January 29, 2013
FSX Investment Conference has announced that due to high demand to attend their upcoming event to be held in Dallas, Texas from Feb 7-9, CXO Collective will provide a very special, not to be missed, pre FSX networking mixer on Wednesday February 6th from 4-6 p.m. at the Ritz Carlton in Dallas. This event will be followed by a co-sponsored FSX-CXO cocktail party-networking event, from 6 to 7p.m that is free to FSX Attendees.
CXO holds its events around the country and attendees pay a small fee to cover the costs of the event in lieu of membership fees. The price for the event is $100 however, as an added benefit to FSX attendees. The ticket price for this event is $49.00. This is an opportunity to meet, mingle and grow your network. CXO is comprised of Business owners/Founders looking to grow their business, C-Level executives/consultants with a wealth of experience, and Investors with capital to deploy to businesses with the right talent on the team to execute their business plan. The purpose of CXO Collective is to drive growth for businesses by deploying human and financial capital under a managed execution program to assure capital deployment in tranches with milestone achievement. If you have capital or business funding requirements or can provide talent to grow businesses…you should attend. Below is the link to learn more. http://fsx-cxo-dallas.eventbrite.com
Financial Services Exchange, Inc. (FSX) is a premier investment conference organization founded in 1983. Four times per year, they connect emerging growth companies with a nationwide network of financial investment professionals. If you are a company seeking capital and/or market support, showcase your company in a dedicated environment that is conducive to networking and building financial relationships. Instead of traveling around the country to meet with people individually, meet them in one place at an FSX Connect for Success event.
Judy Ensweiler, Executive Director of FSX, said "I am excited to be working with CXO whose main purpose is to provide extra value to every person attending this FSX event."
To register for the FSX event, go to http://www.fsx1.com and to register for the CXO event and take advantage of the FSX special, go to http://fsx-cxo-dallas.eventbrite.com. Plan to join FSX and CXO Wednesday 4-6p.m. followed by for a networking event and 6-7p.m. for a complimentary cocktail reception hosted by the two organizations. This cocktail is free to FSX attendees.
About FSX
FSX is one of the most reputable and established national alliances in the country for the independent broker/dealer network, providing education and opportunity. At each FSX conference, we bring the CEOs and executive officers of the presenting companies together with the principals and key decision makers. Companies presenting at FSX Investment Conferences have the opportunity to have an interview professionally produced and hosted on the FSXInterlinkedTV Web Channel.