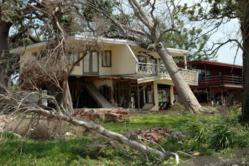 Like all of the courses at WeTrainAdjusters, our new Xactimate training was created by an experienced adjuster for other adjusters
Harpers Ferry, WV (PRWEB) January 31, 2013
Large and small disasters happen to insurance policy holders every day. From small kitchen fires to large scale catastrophes, property adjusters are called on to handle thousands of claims every year. Most of those claims will be closed using Xactimate from Xactware®.
To help adjusters get the Xactimate training they need to be ready for deployment, WeTrainAdjusters announces the release of two new online Xactimate courses.
The first course, Xactimate I: Using Xactimate and Sketch, introduces the basics of Xactimate and Sketch to new adjusters. The second course is Xactimate II: Graphical Estimating. This course gives the adjusters the knowledge and skills they need to complete a complex estimate.
In addition to over 15 hours of narrated video and hands on exercises, students also receive an extensive companion guide and full training and technical support while taking the courses.
"Xactimate is the leading application used by adjusters for claims," comments Scott Hutton, Managing Partner of MindCross Training, the creator of WeTrainAdjusters. "By offering students an interactive online solution, we believe they'll receive the best available Xactimate training for their training dollar'.
The courses cover common topics like setup, sketching rooms and roofs, and graphical estimating. However, unlike many webinars and classroom training the courses also cover more complex areas such as macros, vertex angles, and decks. This approach allows students to create a complete storm estimate by the end of the training.
"Like all of the courses at WeTrainAdjusters, our new Xactimate training was created by an experienced adjuster for other adjusters" Hutton added. "It is available from the WeTrainAdjusters website 24/7 using any computer with Internet access."
Companies and individuals interested in learning more about the online Xactimate training can contact WeTrainAdjusters at 304.725.2617 or visit their property adjuster training website.
About WeTrainAdjusters
WeTrainAdjusters is an insurance-focused area of MindCross Training. Founded in 2001, MindCross Training is a training development company focused on providing various types of cost-effective training and training services. MindCross is currently working with partners in the insurance industry to provide adjusters with the best training available. MindCross is an authorized Continuing Education (CE) provider in Texas and Florida. Additional information can be found at http://www.mindcross.com.