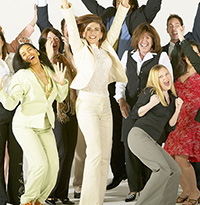 CanadaOne reaches small business owners when they find themselves facing challenges in their business.
(PRWEB) January 30, 2013
CanadaOne.com – one of Canada's largest websites serving small business – will take its advertising sales in-house for the first time in 15 years starting of February 1, 2013.
As with many sites in the digital space, CanadaOne was impacted by the rapid shift in the way advertisers purchase ads that occurred in 2012. In response, the site has developed a strategy to focus on delivering high-quality engagement opportunities to brands looking to reach the small business market.
"CanadaOne is a how-to, solutions-focused website, so we tend to reach business owners and managers when they find themselves facing challenges in their businesses that they need to solve," says Julie King, co-founder and editor of CanadaOne.com. "This means that we are reaching people at a time when they are ready for change and are ready to try new solutions."
This transition will also see CanadaOne introduce native advertising opportunities on the most active pages and sections of the website, giving a small number of advertiser exclusive access to key audiences.
Part of the offering will be the ability for brands to secure exclusive access to CanadaOne's audience on either a page or channel specific basis based on their interest. As one of Canada's largest websites for small businesses, this will help advertisers reach small business owners and managers when they are ready to buy.
"This is a high-demand audience. Through our content and analytics we are able to provide advertisers with unique opportunities to reach small business owners and managers when they reach key pivot points in their businesses," says King.
Another aspect of this transition is that CanadaOne will now open up syndication opportunities, enabling key partners to tap into its extensive database of articles and videos, as well as providing partner-exclusive content offerings.
"CanadaOne stays on top of issues that affect micro businesses, who face very different issues than larger companies. We will provide strategic partners with access to timely content they can include on their blogs and websites."
Brands and organizations looking to learn more about the engagement and native advertising or the syndication options available on CanadaOne can contact Kimberly Stark at kim (at) canadaone (dot) com.