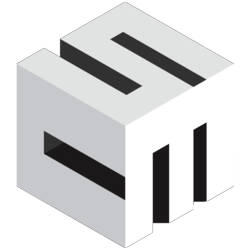 Overseas workers are now more accessible to Shopping Cart Elite clients.
New York,NY (PRWEB) January 31, 2013
In an effort to make day to day operations easier for its clients, Shopping Cart Elite has launched an exclusive Outsourcing Program.
"Online stores need to keep their expenses to a minimum," explains Igor Soshkin, CEO of Shopping Cart Elite. "We launched this program so that our clients can easily implement outsourcing strategies for their business, and maximize profits".
In the last decade, outsourcing has been an extremely popular option for businesses looking to reduce their expenses. However, accessing skilled and reliable overseas workers has never been easy. Regardless of the benefits that outsourcing certain business tasks have to offer, many businesses prefer to avoid the hassle all together.
"I had been looking for a dependable data entry specialist for over a year," says a client of shopping cart elite. "This outsourcing program gave me a skilled and reliable candidate in just two days."
The experts at Shopping Cart Elite reduce the red tape to outsourcing for its clients by recruiting workers, and by filtering them through a set of tests where workers must prove both skill and reliability. Consequently, the shopping cart software company always has a list of proven experts who are willing to work at economical rates. More ever, after hiring someone, clients will also be able to monitor their progress, and track their work hours from the shopping cart platform itself.
Business solutions like these, is what gears users of Shopping Cart Elite for long term success.
About Shopping Cart Elite:
Shopping Cart Elite is for online retailers who are not happy with the performance of their current shopping carts. Shopping Cart Elite is a proven shopping cart, designed to automate your business. Contrary to the shopping cart software offered by BigCommerce, Volusion and Shopify, we have created a system that doesn't require you to pay thousands of dollars to App partners to have marketing and SEO tools for your business. Our eCommerce platform consists of features that make it a complete turnkey package.
Shopping Cart Elite [shoppingcartelite.com] is an industry leading eCommerce solution provider dedicated to creating and maintaining the ultimate platform for online businesses. Since its inception in 2009, Shopping Cart Elite has partnered and integrated many third party solutions to help run businesses more efficiently, and some of our top clients today include WheelsNoLimit, Yarkuza, MimoUSA, PartsEngine and many others.