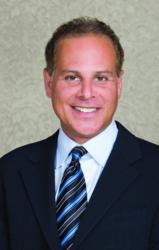 "Today, women are not alone in seeking viable options to enhance their beauty and self-esteem," says Greenberg.
New York, NY (PRWEB) January 30, 2013
Cosmetic surgical procedures for men, almost unthinkable in past generations, are swiftly gaining in popularity, rising some 20 percent in the last year alone and are now the fastest growing segment of the multi-billion dollar industry,according to plastic surgical organizations.
Once solely the domain of women, Botox, myriadbreast procedures, face-lifts, eyelifts, skin treatments, liposuction, hair restoration and other techniques are now all the rage among men. Close to 50% of men in the U.S. are now considered consumers of cosmetic surgery products and services. The art of plastic surgery has transformed over the years, making the sexual dividing line nearly transparent.
With the surge of men entering the marketplace, the number of licensed physicians who specialize in male plastic surgery is increasing. Dr. Stephen T. Greenberg, a New York-based cosmetic plastic surgeon whose practice encompasses the youth-obsessed denizens of Manhattan, Woodbury, NY and the upscale East End (Hamptons) area of Long Island, has seen explosive growth in the number of procedures on male patients in the past year.
"Today, women are not alone in seeking viable options to enhance their beauty and self-esteem," says Greenberg. "Whether it's the desire to preserve their youth, images and news coverage in the media, getting an edge in climbing the corporate ladder, or simply for the pleasure of looking and feeling better about themselves, more and more men are actively curious and seeking out the latest and most convenient procedures available."
In offering gynecomastia (male breast reduction), hair restoration, liposuction, eyelid lifts, face-lifts, and abdominoplasty, Dr. Greenberg is recognized as one of the country's most proficient and prolific cosmetic surgeons. Greenberg's ability to recognize the latest innovations and trends in the field and adapt them into his practice is one reason he is considered a trailblazerfor male cosmetic surgery.
For further information or to arrange interviews with Stephen T. Greenberg, MD regarding the surge in cosmetic plastic surgery among men, please call 917-476-1099 or email amazur1013@gmail.com.