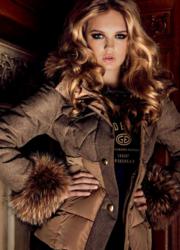 The hottest new line from Holland to make their debut at Milan Fashion Week
Milan, Italy (PRWEB) January 30, 2013
Planet Fashion TV is pleased to return to Milan Fashion Week to host a night of fashion, cocktails, and fun. The event is a cocktail reception at the illustrious Sheraton Diana Majestic Hotel February 23rd, and will feature trending cosmetics and accessories as well as the latest collection from the exciting Dutch brand, Goldbergh.
Goldbergh, the elegant winter wear line from Holland will make its Milan Fashion Week debut at the event. Goldbergh is luxury ski resort apparel with a fresh, edgy and distinct point of view.
Contact info(at)planetfashiontv for buyer invitations and press interviews.
Inspired by a vision of winter resort holidays with fairytale mountain scenery viewed by a luxury four wheel drive, Goldbergh's new Fall/Winter 2013 ski- and apres ski collection is sexy, fun and functional all at the same time.
The jackets are elegant and rich, meets tough and sexy! Fabrics are mixed together, wool with nylon and nylon with leather, some are finished with a beautiful fur trim. The materials are mostly functional, waterproof and breathable, without compromising the aesthetic.
Colors: cool black and dusky green, finished with tough tapes; warm camel tones, golden champagne and elegant beige. Cream white with black leather. It's like a ski biker. Countering that, there are eye popping pieces in hot pink!
The Alpine meadows, with edelweiss, were the inspiration for the knitwear.
Rich applications and embroideries, slim cut T-shirts, heavy knit cardigans and sweaters with fur accents give the garments a luxurious, seductive and warm feeling.
On a sunny day, go down the slopes in your cool jacquard cardigan, lined with breathable wind stopper, to keep comfortable and warm.
The Goldbergh ultra glam look is made complete with their new accessories in the collection: soft quilted leather gloves in black and cream, an upscale ski goggle and majestic fur boots.
Please note: each jacket with real fur is also available with high quality faux fur.
This also applies to the long haired fur boots!
About Goldbergh:
Officially launched in 2009 by Sandra Peet, a retail owner and Lieke van den Berg, a fashion ski-wear designer for women, Goldbergh is a strong and innovative line with a sporty uniqueness.
The head office and showroom of Goldbergh is located in the World Fashion Centre in Amsterdam, but Goldbergh is sold in The Netherlands, UK, US, Belgium, Germany, Austria, Switzerland, Russia, Italy, Norway and Iceland.
About PlanetFashionTV:
Planet Fashion TV is an online news/video portal and series, beautifully shot in HD & can be seen in 8 countries .The show targets an international & culturally astute demographic. It's one of the few western shows that currently airs in China. PFTV is known for its features on new brands, and for the hottest runways shows from around the world and every cutting edge trend. Planet Fashion TV has a history of successful fashion events globally. For the last 5 years Planet Fashion has done promotional events at Paris Fashion Week, London Fashion Week, Oslo Fashion Week, Miami Fashion week, The Cannes Film Festival and at the largest media event in the world, The London Olympics. For more on Planet Fashion TV please visit: http://www.planetfashiontv.com
###
PRESS RELEASE Contact: Celia Evans (305) 793-1389 or info(at)planetfashiontv(dot)com