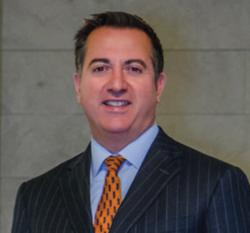 We are very excited to open an office in Morristown. Our goal with this opening is to better serve existing clients in the area and offer our services to new ones.
Morristown, New Jersey (PRWEB) January 31, 2013
Attorney Samuel J. Stoia has recently announced the opening of his Morristown, New Jersey law office located at 6 Dumont Place, Morristown, New Jersey 07960. The Stoia Law firm will focus on Family and Domestic law matters with a concentration on litigation in New Jersey courts.
As a family law litigation attorney, Mr. Stoia focuses on matters related to:
-Divorce
-Equitable distribution
-Child custody
-Alimony
-Child support
-Grandparent's rights
-Domestic partnership issues for both heterosexual and same sex couples
Mr. Stoia launched his career as a law clerk for the Honorable Robert L. Penza, of the Superior Court of New Jersey, Chancery Division – Family Part in 1994 upon graduating from law school. Mr. Stoia also was an attorney for law firms in New Jersey where his practice concentration was in both family law and business law litigation. In addition to his legal background, Mr. Stoia's experience in public accounting gives him an intimate command of the financial issues which become paramount in the vast majority of family law matters. Mr. Stoia is also focused on details that make a difference in resolving domestic issues and helping parties advance to the next stage of their lives after their divorce is finalized.
Mr. Stoia enjoys assisting people that are going through emotional and challenging times in their lives by helping them feel secure in moving forward. Stoia Law helps clients achieve their goals; whether it's strengthening their relationship with their children, advancing their careers, or preserving their assets. Mr. Stoia helps his clients manage the divorce process by mapping out the legal process as well as their personal milestones which helps them focus on their goals and keep the course of litigation in perspective and avoids his clients feeling overwhelmed.
As part of the new office opening, Mr. Stoia also partnered with Blue Ervay LLC to develop and enhance his web presence with the goal to better serve existing and new clients. Stoia's new law firm website can be found at http://www.stoialaw.com
Samuel J. Stoia, Attorney at Law, LLC proudly represents clients in Morristown, Newark, Jersey City, Hoboken, Belleville, Nutley, Montville, Elizabeth, Edison, Clifton, Passaic, Union City, East Orange, Bayonne, North Bergen Township, New Brunswick and the surrounding areas of Morris County, Somerset County, Essex County, Union County, Monmouth County, Ocean County, Bergen County, Passaic County, and Middlesex County in New Jersey.
To schedule a consultation with Sam, please call (973) 539-4364.
About Samuel J. Stoia, Attorney at Law, LLC:
Samuel J Stoia, Attorney at Law, LLC, is a full-service New Jersey Family and Domestic Law litigation firm. We know that family law matters are especially momentous, because they impact every area of a person's life, from personal finances to relationships with children. Mr. Stoia's clients benefit from practical, well-informed advice on a wide range of family law matters. Stoia Law seeks the best outcome for it's clients by facilitating practical, realistic and long-term solutions.
For additional information please visit the firm at http://www.stoialaw.com.
About Blue Ervay LLC:
BlueErvay, LLC provides law firm web site design & consultation to small and medium law firms throughout the nation. Run by attorneys for attorneys, BlueErvay understands the practice of law. We not only create new web sites and revitalizes aging ones, but work with law firms to provide web-based strategies and technologies to improve processes and business of the firm.
BlueErvay also provides custom software, consultation and business solutions primarily focused on helping lawyers and law firms. We pair high quality designs with cutting-edge technology, along with SEO and marketing expertise, while always focusing on the unique practice of law. To learn more about how they can help take a business to the next level, please visit them online at http://www.blueervay.com