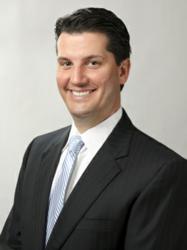 If the worker does not follow through, he or she may not receive the benefits to which he or she is entitled
Scranton, PA (PRWEB) January 30, 2013
Thomas Cummings, a Scranton, PA workers' compensation attorney with Dougherty, Leventhal, & Price, LLP, says that the court is making sure workers' compensation claimants follow through on returning to productive work after sustaining a work injury.
In Napierski v WCAB (Scobell), No. 330, 2013 WL 118101 (Pa.Cmwlth. Jan. 10, 2013), the injured worker was placed in a light-duty position paid by his employer but with a separate company. The company moved his office location multiple times due to a heating problem and a mouse infestation, and when the worker discovered mouse feces on some paperwork, he quit on the spot. His employer sought to reduce his workers' compensation wage loss benefits by the amount he was making at the job, and the court agreed.
The worker later asked for another light duty job but the employer did not provide it, believing that there was no legal requirement to offer another position after the worker quit. The court determined that after the worker refused to work at a job he was capable of performing, he was not entitled to a reinstatement of full benefits. A reinstatement of benefits in only available where the inured worker can show that his physical condition has changed to the point where he can no longer perform the job. Here, the worker was capable of the work but the work was no longer available because he had quit.
In North Pittsburgh Drywall Co., Inc. v. WCAB (Owen), No. 1257, 2013 WL 85969 (Pa.Cmwlth. Jan. 9, 2013), the injured worker was offered a light duty job following his release to work after his injury. He worked a few days at the light duty position but then did not return. His vehicle had been repossessed and he was not able to retrieve it. Without transportation he could not come to work. The court determined that this was voluntary on the part of the worker. Since he was capable of performing the work offered to him, he was not entitled to continuing wage loss benefits when he could not work for reasons other than the injury.
"What these cases illustrate is that there are certain obligations on the worker to perform work when capable. If the worker does not follow through, he or she may not receive the benefits to which he or she is entitled," explains Cummings.
If you have been injured at work and need the advice of a workers' compensation attorney, contact DLP for a free consultation, toll free at (877) DLP-9700 or (877) 357-9700.
###
DLP is a full-service law firm whose Pennsylvania workers' compensation lawyers are committed to representing clients with compassion and dedication. With offices in Moosic, Kingston, Honesdale or Hazleton, DLP serves all of Northeast Pennsylvania.