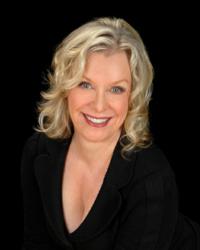 The affluent are the 'heavy-lifters' in the U.S. consumer economy of 115 million households. Most any consumer-facing business depend upon attracting the generous spending of the affluent.
Stevens, PA (PRWEB) January 30, 2013
They say, "What goes up, must come down," and that is exactly what the LCI (Luxury Consumption Index) which measures affluent consumer confidence, did in first quarter 2013. After rising 24.3 points in early October, the LCI lost 19.4 points in January, its second biggest loss since 1Q2008, and today stands at 2Q2012 levels. The LCI is Unity Marketing's exclusive measure of optimism that affluent consumers feel about the overall state of the economy and their personal financial situation. It is based upon results of a survey conducted January 9-15, 2013 among 1,369 luxury consumers (average income $267,800).
"Affluent consumers are starting 2013 with a dismal view of the overall economy and their personal financial situation. This is bound to have a dampening effect on results for marketers that target the luxury consumers specifically, and the consumer economy in general," says Pam Danziger, president of Unity Marketing and author of Putting the Luxe Back in Luxury.
She explains the affluent consumer segment represents the top 20 percent of U.S. households based upon income, which starts at about $100,000. The affluent top 20 percent of households account for more than 40 percent of all consumer spending. Danziger says, "The affluent are the 'heavy lifters' across the U.S. consumer market of 115 million households. Most any consumer-facing business, such as automobiles, fashion, retail, grocery, food and personal services, depend upon attracting the generous spending of the affluent. From dollar stores to 5th Avenues luxury boutiques, the affluent are a critically important consumer segment with plenty of discretionary spending. Today they are feeling depressed about their financial situation."
Here are some key findings from Unity Marketing's LCI based upon the latest Luxury Tracking Survey:

Affluents see the country's financial well being on the skids – In October's survey, prior to the election, some 37 percent of affluents felt the country as a whole was better off. In January 2013 the percentage of affluents who felt positive about the economy dropped by 8 percentage points to 29 percent. Danziger says, "While the latest figure is somewhat higher than seen throughout 2011, when it averaged 25 percent, the affluents aren't particularly confident that the nation's leadership is up to the challenge of this slow-growth economy facing a rising tide of debt."
Affluents' prospects for spending on luxury are on the decline – The latest survey indicates the luxury market will become increasingly competitive as fewer affluents expect their spending on luxury goods and services to grow over the next twelve months. Over one-fourth (28 percent) of affluents expect their spending on luxury to decline over the next twelve months; this is compared with only 18 percent in October who were much more positive about their spending expectations.
The largest share of affluents since the recession believe they will be worse off financially twelve months from now – "Typically the affluents are an optimistic bunch," Danziger says, "who believe that they have control of their financial situation and can improve their lot over the next year. However, in the latest survey nearly one-fourth (22 percent) predict that they will be worse off in the next twelve months as compared to today. This is the highest we've seen this measure since the depths of the recession in 2008. It is another signal for restrained affluent consumer spending for 2013."
With an increasingly cautious affluent consumer concerned about their ability to manage their finances through this difficult economy, what are luxury brands and marketers to do to encourage this critical customer segment to buy?
Tom Bodenberg, Unity Marketing's chief consumer economist, says "Marketers need to re-position luxury goods as a value proposition. That means to keep the luxury image and connotations (advertising creative, packaging, media and service), but communicate (in a very implied, almost one-to-one way) affordable pricing. The key is an almost subliminal positioning of value. The current cultural climate can't support showy displays of luxury. People with means want to make smart buying decisions and playing up the quality and value of a brand while downplaying the pure 'luxury' of it is key for today."
Take Action
Unity Marketing will host a 30-minute webinar at noon Thursday February 28 e.s.t. to review the results of the latest Luxury Tracking Survey and what the Luxury Consumption Index projects for the next six months. Click this link to register today
"Despite the doom-and-gloom overview in the latest Luxury Tracking Study results, there are pockets of opportunity. For example, luxury consumers spent more on art and antiques and furniture and other home furnishings in the fourth quarter, as compared with the third quarter 2012. And while spending was down for fashion and fashion accessories, luxury consumers spent more on spa/salon beauty services in the fourth quarter, showing they are still willing to invest to keep up appearances," Danziger says.
Visit this link to learn more about the upcoming webinar and to register to attend to get the latest news about the luxury consumer, what they are buying and how much they are spending. Plus hear what the forward-looking LCI predicts for 2013
About Pam Danziger & Unity Marketing
Pamela N. Danziger is an internationally recognized expert specializing in consumer insights for marketers targeting the affluent consumer. She is president of Unity Marketing, a marketing consulting firm she founded in 1992. Pam received the 2007 Global Luxury Award for top luxury industry achievers presented at the Global Luxury Forum by Harper's Bazaar. Luxury Daily named Pam to its list of "Women to Watch in 2013."
Pam gives luxury marketers "All Access" to the mind of the luxury consumer. She uses qualitative and quantitative market research to learn about their brand preferences, shopping habits, and attitudes about their luxury lifestyles, then turns these insights into actionable strategies for marketers to use to reach these high spending consumers. Unity Marketing is the voice of the luxury consumer for such clients as PPR, Diageo, Starwood, Tempur-Pedic, Google, Swarovski, Constellation Wines, Luxottica, Orient-Express Hotels, Italian Trade Commission, Marie Claire magazine, and The Conference Board.
Follow Pam on Twitter @ http://www.twitter.com/PamDanziger
Pam's latest book is Putting the Luxe Back in Luxury: How new consumer values are redefining the way we market luxury (Paramount Market Publishing, 2011). Her other books include Shopping: Why We Love It and How Retailers Can Create the Ultimate Customer Experience, published by Kaplan Publishing in October 2006; Let Them Eat Cake: Marketing Luxury to the Masses-as well as the Classes, (Dearborn Trade Publishing, $27, hardcover) and Why People Buy Things They Don't Need: Understanding and Predicting Consumer Behavior (Chicago: Dearborn Trade Publishing, 2004).