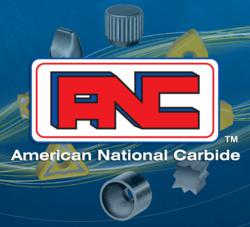 While we will continue to seek out and develop the latest technology to improve our products and services, we still believe the best way to solve a customer's application problem is to see the operation firsthand
Tomball, Texas (PRWEB) January 31, 2013
Building on a multi-million expansion initiative at the firm's Houston headquarters this month, American National Carbide (ANC) continues its dedication to advancing technology in the carbide industry with a newly revamped website and the announcement of the first and only online store of its kind, which goes live in the next few weeks.
January sees culmination of the company's $3 million expansion project in Texas, which includes a new building and new equipment for boosting capacity for some products by 200%, while expanding its recycling capabilities as part of the dedication to the environment and reducing costs for clients.
This follows on from new ERP software and hardware upgrades last fall, enhancing logistics and customer service, as well as the launch of the Synergy line of carbide inserts for high-temp alloys.
The new website offers a more user-friendly front end with a significant amount of technical resources and data for consumers seeking more details on the hundreds of products manufactured by ANC for the oil & gas, metalworking and wood processing industries. Customers may also consult with the carbide experts on Facebook, Twitter and YouTube.
President, D. Greg Stroud, says "While we will continue to seek out and develop the latest technology to improve our products and services, we still believe the best way to solve a customer's application problem is to see the operation firsthand," likely making the firm one of the few in any industry that still delivers active, on-site tech support for its customers. Closing the interview, Stroud threw down the gauntlet by inviting those that haven't tried out the company yet to "challenge us with your toughest carbide application."
A preview of the new website certainly reveals a layout and depth of resources unique in the industry, with the online store to work in tandem with recent infrastructure improvements to provide enhanced delivery times and quality control.
Those interested in finding out more about American National Carbide and test driving the new website will find it online at http://www.anconline.com. For interviews and further comment contact Sales & Marketing Manager Melissa Stroud toll free by phone at 800-331-7585 or email at sales(at)anconline(dot)com.