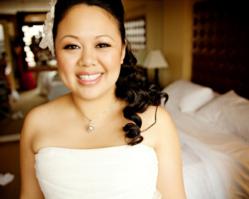 Palo Alto, CA (PRWEB) January 30, 2013
DigiLabs Pro, a leader in professional photographer's web gallery services and photo products, will release a new method for professional wedding photographers which will enable them to stay involved with the DIY bride. The new solution serves the growing number of photographers offering shoot-and-burn services.
These days about 40% of brides do not order albums from their wedding photographer. Creating a custom wedding album to fit the needs of the bride takes a considerable amount of time and dedication which the feasible charge cannot make it worthwhile. Thus, leaving the final quality of the images, as seen by the bride, her friends and her family, at the mercy of the consumer quality output printer.
To enable the professional wedding photographer to get some of this action, as well as help ensure that his images shine via a professional service provider, DigiLabs Pro is introducing "client creations." A coupon system that will allow shoot and burn photographers to sell a redeemable coupon to brides who wish to design their own albums, with the photographers' digital images.
The service allows wedding photographers to gain extra revenue without sacrificing studio time, while ensuring their images shine on a professional quality wedding album.
The "client creation" coupon can be purchased at wholesale pricing after it's sold at retail value to the bride as part of a package, thus eliminating all inventory risk
Through a free, simple to use, software platform full of wedding templates, the bride then designs and orders her own professional albums using the photographer's digital images, then simply using the coupon purchased from the photographer to pay for the album upon checkout.
This allows the photographer not only to gain extra revenue, but also peace of mind knowing that his images will be printed in the most professional manner and presented in a professional printed album.
The service is available only to DigiLabsPro registered professional photographer at Digilabs Pro Sign Up or Call 650-390.9749 x 112
About DigiLabs Pro
Since 2001, DigiLabs Pro has been an innovator in product technologies designed for professional photographers. With its free workflow software professional photographers can:
Upload richly customized ecommerce enabled web galleries with studios' look & feel (DigiLabs is invisible to photographers' customers)
Create & order photographic lab services including photo albums, prints, proof prints and photographic proof books as well as other pro products like Gallery wraps.
Create and order custom, press print products including Coffee Table Photo Books, Cards, Promotional cards, Double-Sided Proof Magazines and Calendars.