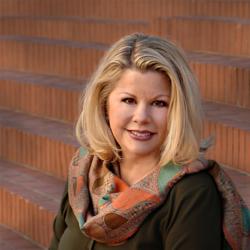 Achieving success comes from learning three powerful ways to change
Portland, Ore (PRWEB) January 30, 2013
Executive coach and author Victoria Trabosh has been chosen to be a featured speaker at the upcoming East Bay Women's Conference March 4, 2013, presented by Walnut Creek Chamber of Commerce, Visitors Bureau and Chevron Corporation. Victoria Trabosh was carefully chosen from her extensive sought after worldwide speaking track record. This year's theme, Women's Voices; Catalyst for Change resonates with Trabosh who uses her business acumen as an executive coach, and as co-founder and president of the nonprofit Itafari Foundation, an organization that she has raised over $700,000.00 for the survivors and victims of the genocide in Rwanda.
Victoria Trabosh coaches high level executives to develop business excellence and step into business and personal success by discovering their purpose and achieving passion. Her topic for the conference, Success by Design is a powerful seminar teaching the audience that achieving their dreams is not a result of luck, or chance. "Achieving success comes from learning three powerful ways to change your habits, mindset and awareness," Trabosh says.
East Bay Women's Conference, in its eighth year, and remains a sold out event annually, by bringing the highest level and most successful women to speak. This year features producer, author and social activist Marlo Thomas as a keynote speaker to the March 4, 2013 event held at San Ramon Marriott.
Victoria Trabosh is known for her humorous, story packed and informative talks, and conveys messages through powerful parables that bring audiences to tears. Trabosh credits her success as a coach, businesswoman, author, radio host, TV personality, and columnist to her mother, who she credits throughout her book Dead Rita's Wisdom for instilling a healthy dose of self-esteem and positive affirmations. For interview contact Diane at info(at)inspiredmc(dot)com
About Victoria Trabosh
Victoria has a BS in Business from Indiana Uiversity, is a certified coach and holds a certificate from Organization Systems International. Vicky serves as an executive coach for top tier organizations known in their respective fields for excellence. Vicky is a multi- media personality as radio host for Smart Woman Talk on the CTR radio network, a columnist for Choice Magazine and a popular guest on ABC affiliate AM Northwest TV. Vicky is a sought after speaker worldwide for her knowledge, wisdom and transformative talks.
Victoria is the co-founder and president of Itafari Foundation, a nonprofit organization assisting the survivors of the 1994 Rwanda genocide, providing microfinance for women and is currently building a school. Itafari has raised over $700K for the survivors and victims and was honored with a Lifetime Achievement Award from the World Arts Foundation. http://www.victoriatrabosh.com