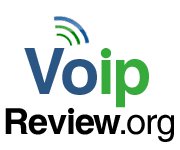 Businesses are choosing this eco-friendly service, because users do not waste ink or paper when they send and receive IP faxes because no physical fax machine is required for IP faxing
(PRWEB) January 30, 2013
Every day more business owners are turning to IP faxing as a green alternative to traditional faxing. IP (Internet Protocol) faxing sends faxes over the Internet to a recipient's email address or physical fax machine, which ever is more convenient.
Businesses are choosing this eco-friendly service, because users do not waste ink or paper when they send and receive IP faxes because no physical fax machine is required for IP faxing. While users can still send the IP fax to a traditional fax machine, it is more time and cost effective to send it over the Internet. As a result, VoIP Review has announced several ways in which IP faxing can improve businesses in 2013:
Mobile Access
One of the best aspects of IP faxing is that users can receive faxes via their email. This feature gives users instant access to their faxes from their smartphones, computers, laptops, and even tablets. Additionally, users receive an alert when they receive a fax, so faxes do not go unnoticed or ignored.
IP faxing allows users to retrieve their faxes on-the-go. Whether they're commuting to work on the metro or visiting the dentist, they have constant access to their inbound faxes.
No More Busy Signals
Because IP faxing uses the Internet to send and receive data, multiple faxes can use the same line simultaneously. With Internet faxing, users won't run into annoying busy signals, system errors, or failed messages. Additionally, IP faxing may reduce the likelihood of misplaced or lost faxes.
Electronically Stored Faxes
The beauty of IP faxing is that because the IP fax travels over the Internet and arrives in the recipient's email, the fax is automatically electronically stored on the computer. Because of this feature, users no longer need to copy and scan documents in order to get electronic access.
No Maintenance Fees
With a traditional fax machine, users are responsible for purchasing paper and ink. Additionally, fax machines are notorious for paper jams and other problems, which may require a visit from a technician.
Business VoIP providers offer IP faxing as an eco-friendly alternative, as users don't run into the expensive problems associated with maintaining and fixing a traditional fax machine.