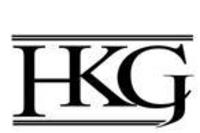 Marlton, New Jersey (PRWEB) January 31, 2013
New Jersey Patent Attorney, Stuart M. Goldstein, partner and founding shareholder of the law firm of Hollstein Keating Cattell Johnson & Goldstein PC, has been successful in obtaining the issuance of U.S. Patent No. 8,244,117 from the United States Patent and Trademark Office for the RPM360Plus®, a Photo Motion Machine and System
The patent's innovative design, invented by Jack D. Neith of Shamong, New Jersey, is the first fully automated robotic photographer on the market, resulting in dramatic time and cost savings for the customer. This revolutionary invention also improves the clarity, accuracy and consistency of each image, offers ease of use, and provides critical perspective applications, including overhead views. Its improvements and innovations offer customers, especially those in e-commerce retail, forensics, and training, a simple, efficient and cost effective way to display their products online. As a result, customers are provided with increased viewer ease when ordering, as well as increased viewer satisfaction, conversion, and retention.
Photo motion is the process of photographing an object multiple times in series while the object continually changes position. The resulting photographic images are then arranged sequentially. When viewed in rapid succession, the object appears to move. What makes the RPM360Plus® so unique is in its state of the art design, one that revolutionizes the photo motion process. Quite simply, it is completely automated and self contained.
The photo system utilizes a camera mounted photo motion machine in conjunction with a rotating turntable. Once the object to be photographed is properly positioned on the turntable, a computer software program is initiated.The images downloaded from the camera and arranged in sequential order create the animated video. "The system is so different than what is out there," says Neith. "It provides for 360 degree views, including an overhead view which looks down on the product. In addition, the video can be zoomed at any frame in order to view the closest details of the object. But here's where the RPM360Plus® stands out from its competition. It is totally automated. That means once the operator sets the process in motion, he or she can pretty much step away and let the machine take over. That's the beauty of the RPM360Plus®. And since it's pre-programmed and self- contained, it reduces shoot time resulting in astronomical savings for our customers. One of our clients has seen a savings of over 38%, with a return on investment in just 93 days!"
The RPM360Plus® presents signifcant benefits and advantages to its users. It improves consistency on web page displays. It can be programmed for standard table top photographs. It can be used with still and video cameras (Nikon and Canon cameras are supported). It can photograph the standard five shot rotation with an overhead view in less than five minutes. It is totally computer automated, which eliminates the need for expensive professional photographers. The operator does not need to be present during video capture – all that is necessary is to position the object on the turntable and push the button that starts the program.
It is through Mr. Goldstein's expertise in matters involving a variety of industrial and consumer products, as well as equipment and systems within the mechanical, electrical, and marine disciplines, that makes him the patent attorney clients like Neith seek out in order to receive patent protection for their creative products and improvements.
New Jersey Patent Attorney Stuart Goldstein oversees Hollstein Keating's southern New Jersey office's Intellectual Property Department, specializing in patent and trademark law. Mr. Goldstein's solid background, experience, and technical knowledge in the mechanical, electrical-mechanical, and marine arts began with his B.S. in Marine Engineering from the United States Merchant Marine Academy at Kings Point, New York in 1972.
For six years, he worked as a patent examiner in the U.S. Patent and Trademark Office in Washington, D.C., attaining primary examiner status. Since 1978, he has been registered to practice before the U.S. Patent and Trademark Office as a patent attorney (Registration #22817), handling patent application prosecution and related litigation.
As a New Jersey based patent specialist in the patent field, Mr. Goldstein advises manufacturers, businesses, and individuals on product design, development, and integrity, guiding them efficiently through the complex patent approval process, worldwide. Says Mr. Goldstein, "If it is new and useful, if it can be made, if it has potential value, it should be patented. When you are looking to protect your original invention or improvement on existing technology, when you are looking to secure intellectual property ownership rights, when you are looking to safeguard future commercial success, the goal is to protect your patent ownership rights. Over the years, I have seen the consequences of not obtaining patent protection, of opportunities lost, and the loss of investment, time, energy, marketing possibilities and ownership. With patent protection, your creative product or improvement becomes your exclusive property. And the rewards that come with it can be enormous."
Mr. Goldstein's representative patent areas include all types of mechanical and electrical products and improvements, methods and systems: for example, construction tools and equipment, cleaning tools and appliances, electrical lighting and switches, household appliances, plumbing and electrical tools, appliances and related equipment, hardware and gardening tools, conveyor systems, automotive products and accessories, vessel and marine-related products and systems, recreational and leisure-related products, and medical devices and appliances.
Among the other recent technical patents that have received patent approval through Mr. Goldstein's professional guidance is the Child Safety Seat System (U.S. Pat. No. 8,154,395) for providing notice to drivers of parked cars of the presence of a child in a car seat. The Camera Integrated Firearm System (U.S. Pat. No. 7,937,880) provides a video and audio account of a weapon's target at the moment the weapon is fired. A quick and easy wire connection is provided in the Electrical Terminal Connector (U.S. Pat. No. 7,931,487). The Retractable Ramp System (U.S. Pat. No. 7,819,619) assists in the loading and unloading of truck containers. The Tool Layout Caddy (U.S. Pat. No. 7,896,157) is a builder's receptacle for storing tools, chalkline, and other items for layout operation. The Environmentally Safe Fluid Washout Container (U.S. Pat. No. 7,735,675) provides for the safe and clean disposal of concrete fluid washout. The Direction and Distance Correcting Golf Putter (U.S. Pat. No. 7,674,186) utilizes an actively compliant beam to greatly assist in maintaining putter face orientation. The Welded Hand Rake (U.S. Pat. No. 7,644,569) provides a welded forked tool constructed with tines specifically welded to the tool backbone so as to prevent and virtually eliminate tine breakage. The Adjustable Mouse Lap Pad (U.S. Pat. No. 7,621,499) is readily adjustable to the user's lap or thigh and has a locking system that secures the adjusted pad in place.
The Supercharger Central System (U.S. Pat. No. 7,591,254) is easily installed on the existing crankshaft of a vehicle engine to control the operation of the vehicle's supercharger. The Adjustable Fishing Rod Holder (U.S. Pat. No. 7,559,171) allows a surfcasting fishing rod to be maintained at a variety of pre-selected angles. The Adjustable Depth Fishing Lure (U.S. Pat. No. 7,316,095) is configured to be manually positioned to control usage at pre-selected depths of bodies of water. The Bow Mounted Vessel Propulsion System (U.S. Pat. No. 7,096,810) is a practical, effective, and efficient vessel propulsion system that addresses the limitations of prior propulsion systems, by reducing hull surface drag, enhancing fuel efficiency, and increasing vessel speed and maneuverability. The Conduit Rack Electrical Junction Box (U.S. Pat. No. 7,022,912) provides for a more efficient installation and use in suspended conduit racks. Invented by a licensed electrician for use within the construction industry, this invention accepts runs of protective conduit in conduit rack systems without interfering with the horizontal run of the conduit. This improvement eliminates the need for bending runs of conduit, saving time, material costs and labor.
Hollstein Keating Cattell Johnson & Goldstein PC is a full service civil litigation firm with expertise in all aspects of property, casualty, and commercial matters. Hollstein Keating represents a wide range of clients with nationwide legal concerns – individuals, corporations, businesses, and Fortune 500 companies concentrated throughout the Northeast, specifically in Pennsylvania, New Jersey, Delaware, and New York. Their practice areas include casualty, commercial litigation, environmental, insurance coverage, maritime law, mass and toxic tort, patent and trademark law, products liability, sports and recreational law, and subrogation.