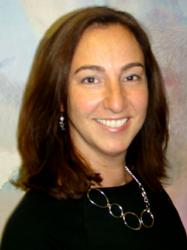 TUCSON, Ariz. (PRWEB) January 30, 2013
Sierra Tucson, an international leader in the treatment of addictions, eating disorders, mood disorders, pain management, and trauma/PTSD, has announced the appointment of Mayday Levine-Mata, Psy.D., to Program Director. In this role, Dr. Levine-Mata will be responsible for the overall leadership of program services at Sierra Tucson, including implementing and training in clinical initiatives, supervising primary and family therapists, program development, and ensuring the highest level of clinical care.
"Mayday is an outstanding addition to our Sierra Tucson team and we are very pleased to welcome her aboard," said Stephen Fahey, MSW, MBA, Executive Director.
Dr. Levine-Mata is a Licensed Clinical Psychologist and Past President of the Southern Arizona Psychology Association. Previously, she was Director of Clinical Initiatives and Training Director for the APA approved pre-doctoral internship for La Frontera Arizona, a community-based, nonprofit behavioral health center, where she provided program development, training, clinical supervision, and strategic direction. Prior to this, Dr. Levine-Mata served as a Custody Mediator/Evaluator for the Pima County Superior Court, providing mediation and counseling, along with establishing a research model to monitor outcomes of parenting education classes.
"Sierra Tucson is a fast-paced and rich therapeutic setting," said Dr. Levine-Mata. "I've been impressed by the dedication of all staff to help patients achieve health and have been touched by the comments of our alumni about the long-lasting impact that Sierra Tucson has had on their lives. I'm excited to be part of this dynamic program and to be part of our ongoing efforts to further enhance and hone our clinical programs."
About Sierra Tucson
Since its inception in 1983, Sierra Tucson has become an international leader in the treatment of addictions, eating disorders, mood disorders, pain management, and trauma/PTSD. A fully licensed Level 1 Special Hospital and Level 2 Behavioral Health Residential Treatment Center, Sierra Tucson is known for its holistic, bio-psycho-social-spiritual treatment approach and expertise in treating co-occurring disorders. Individualized treatment plans incorporate 12-Step philosophy, a wide variety of innovative and integrative therapies, a Family Program, and a combination of Western and Eastern Medicine practices. Dually accredited by The Joint Commission, Sierra Tucson employs seven full-time physicians as a key part of its multidisciplinary treatment team. Located on 160 acres at the foot of the Santa Catalina Mountains near Tucson, Arizona, this exceptional facility offers a beautiful, natural healing environment and the highest level of confidentiality. For more information about Sierra Tucson and its programs, call 800-842-4487.
Sierra Tucson is a member of CRC Health Group, the most comprehensive network of specialized behavioral care services in the nation. CRC offers the largest array of personalized treatment options, allowing individuals, families, and professionals to choose the most appropriate treatment setting for their behavioral, addiction, weight management, and therapeutic education needs. CRC is committed to making its services widely and easily available, while maintaining a passion for delivering advanced treatment. Since 1995, CRC programs have helped thousands of individuals and families reclaim and enrich their lives.
# # #